Discussion Starter
·
#1
·
Feel like I won the lottery! These two gems showed up in the mail today>>>>>>
Pure gold right here: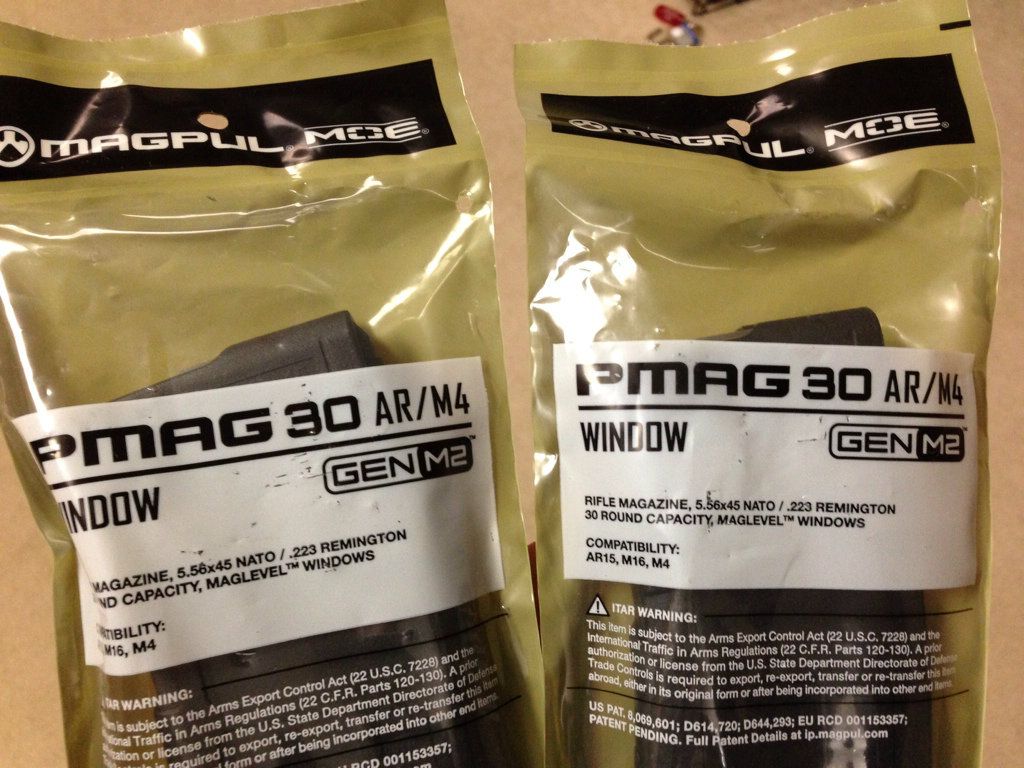 Given that they're going for upwards of $100.00 each (not asking...GOING for) right now in secondary markets (I've seen retailers asking $50.00) I'm thrilled the first of my back orders from 12/19 showed up. Midway limited orders to two per order, but hopefully the log jam is starting too open up and a few of my other back orders will come.
So if you have any back ordered Pmags, keep the faith. :cool1: I think we're about 1/2 way through the latest threat to our 2nd Amendment rights. Most of Obama's EO's that he issued are at best benign and at worst worthless (I did a detailed analysis over on ThruMyLens). But the big "dogged bullet" IMHO is that he chose not to issue any new taxes on ammo or weapons as many thought he might. And even the liberal of analysts seem to be conceding that an AWB is all but impossible to get passed right now. So the real question in my mind is can they ram a magazine limit through? I give it 50-50 at this point, and am thankful for every over 10 round magazine I have and can get.