Discussion Starter
·
#1
·
Every now and again a listing on that place by the sea has us rolling around with laughter. Fairly legendary in the amusement stakes have been those Speedies from Dubai especially that special one with the bracelet bearing a divers' extension :laugh::laugh::laugh: . As far as Speedies go though, this one could well take the biscuit.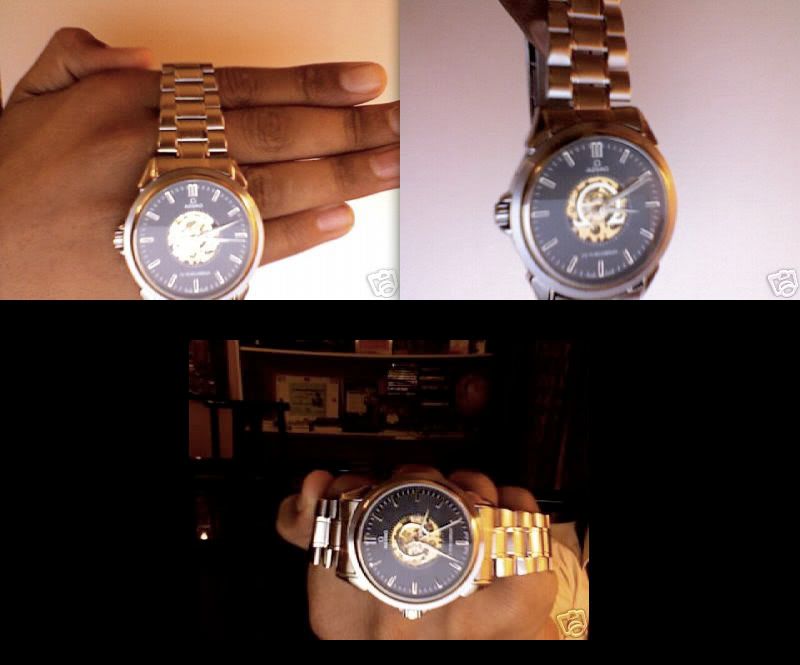 ​
To begin with, the pictures taken have been reflections of the watch in a mirror - note the laterally inverted Omega name and the crown on the left side of the case unless they've made everything back to front!! This is obviously an ultra special edition being a Central Tourbillon as well (
WOW!!!
) and what with those De Ville Co-Axial style lugs. Of course like BlancpaiN, Omega have produced a one-button chronograph and what better watch to use as its' launchpad than the venerable Speedmaster. Oh please.......
It's been reported naturally but the listing is still up. :confused1:
Let's be careful out there pals :001_smile:

ZIN