Discussion Starter
·
#1
·
Bulova has had an "Ambassador" line of watches since back in the 1930s. In the 1960s the line consisted of a variety of styles using the Bulova micro-rotor automatic movements based on the Buren 1280/1/2 and 1320/1 movements. This Bulova movement came in a variety of calibers in 17 jewel & 30 jewel variations:
12EBA - time only (hour, minute)
12EBAC - center seconds
12EBAD - time only (hour, minute) and date
12EBACD - center seconds and date
12ECAD - time only (hour, minute) and date
12ECACD - center seconds and date
One variation of this movement (12EBA) is shown below:
Interesting features of this movement family include:
- Integrated micro-rotor with unique transfer wheel sandwiched between two jewels.
- Eccentric screws for both beat & rate adjustment (see balance bridge above)
- Offset center wheel with integrated cannon pinion
- Indirectly driven center seconds
- Unique date changing mechanism which, although not a quick-set, allowed the date to be rapidly advanced by moving the hands between 23H & 24H.
- Very thin at 2.85mm (12EBA) - 3.6mm
In general, after 1965, these Ambassador model watches used one-piece cases (movement comes out the front) with improved water-resistant characteristics. All of the watches shown here have one-piece cases.
Pictured below are a variety of Ambassador models from this period.
From 1965:
From 1966: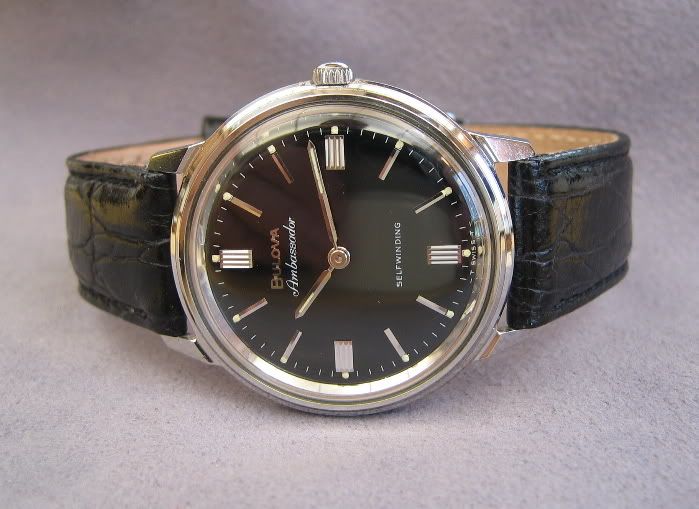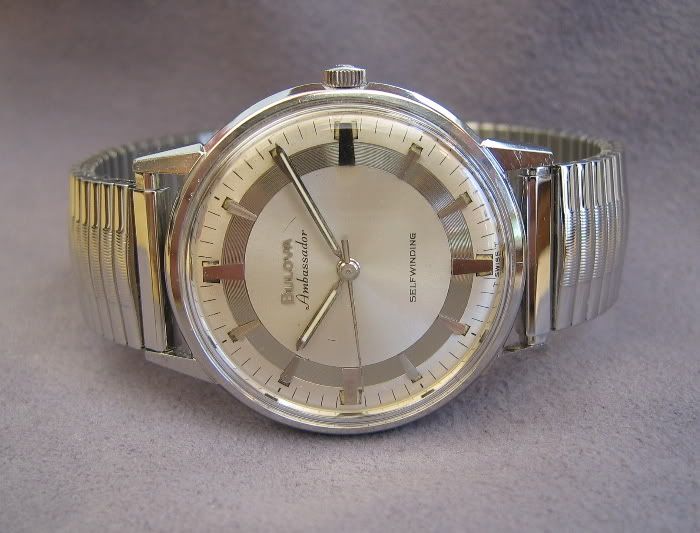 From 1967: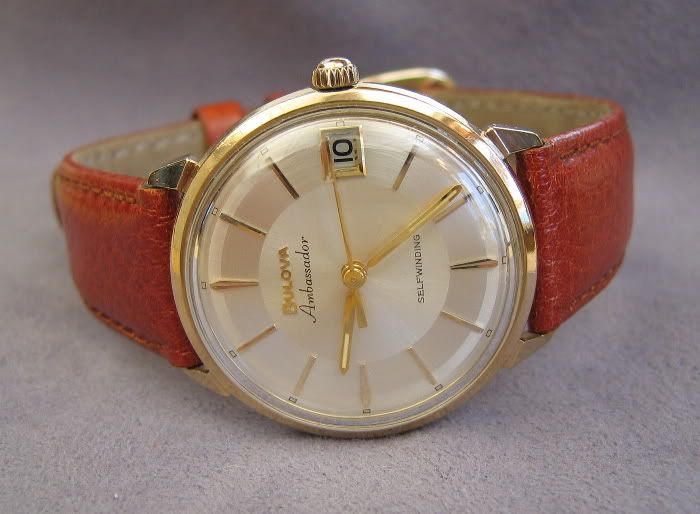 From 1968:
This is one of my favorites. It's really a classy looking watch. This watch uses a 14K gold bezel with a stainless case & original gold band.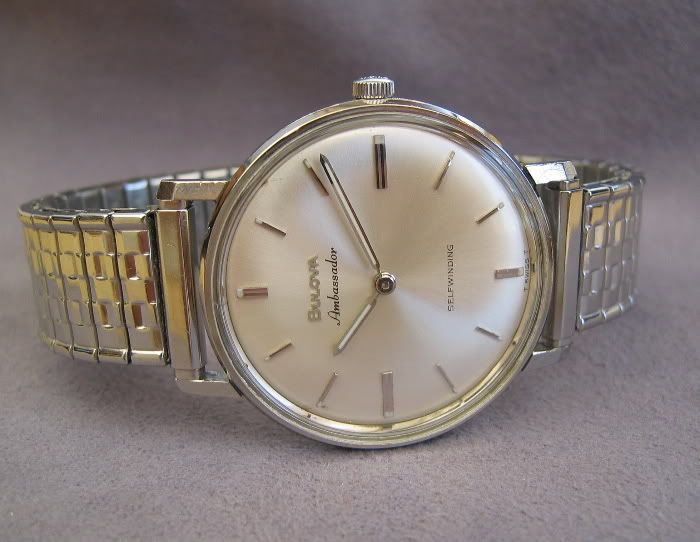 From 1969: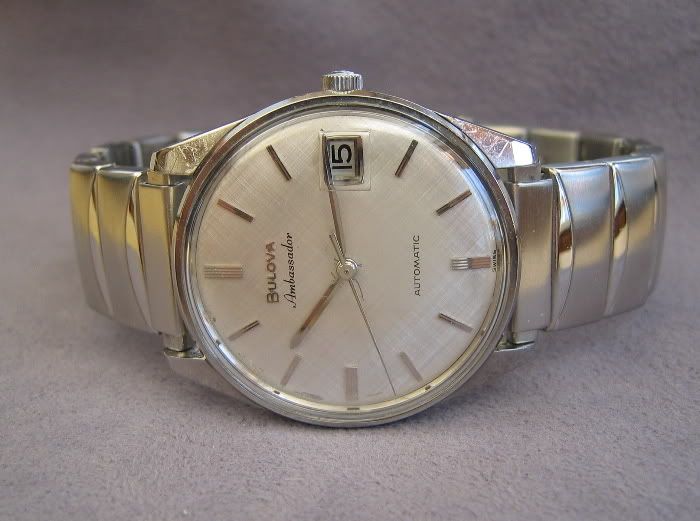 From around 1970 I think: