Discussion Starter
·
#1
·
Didn't get that many vintage things, but I think I got some good deals.
First up is a Movado Black Museum Dial 87 E4 9890. I don't usually buy new things, but I have a good feeling about this one. Comes with the leather case, which is very nice! It's been worn once or twice but I think it's near mint. The auctioneer said the seller had worn it only once or twice, and it was purchased around 2005.
I haven't opened it up yet, I'm not sure how Movados are opened.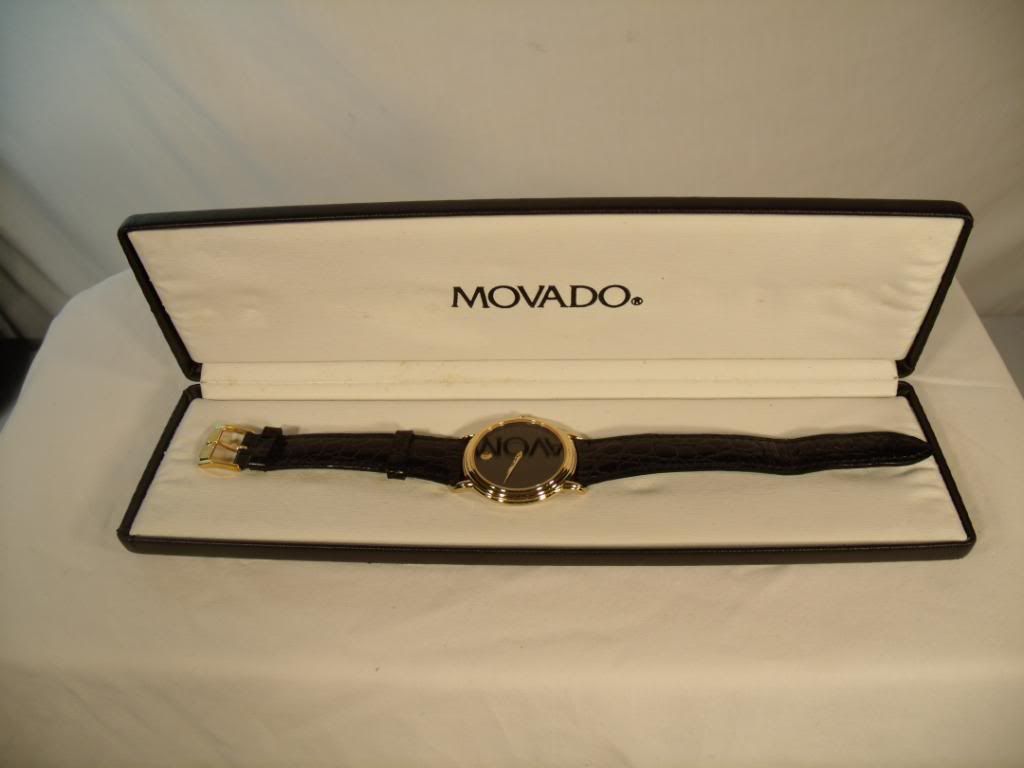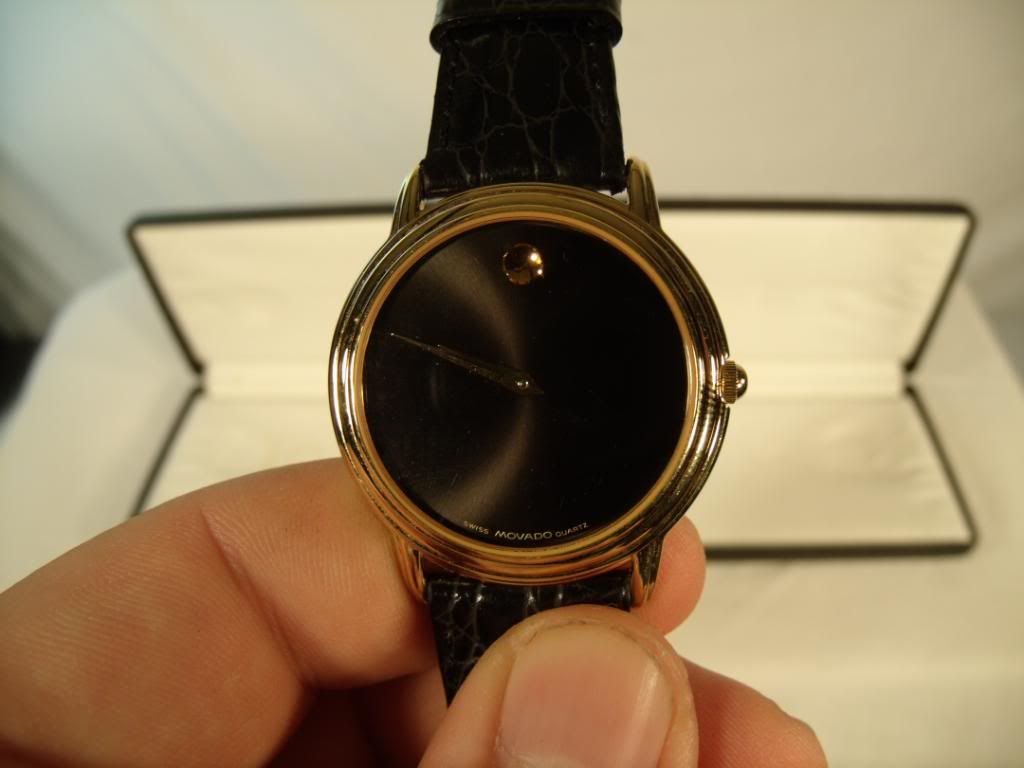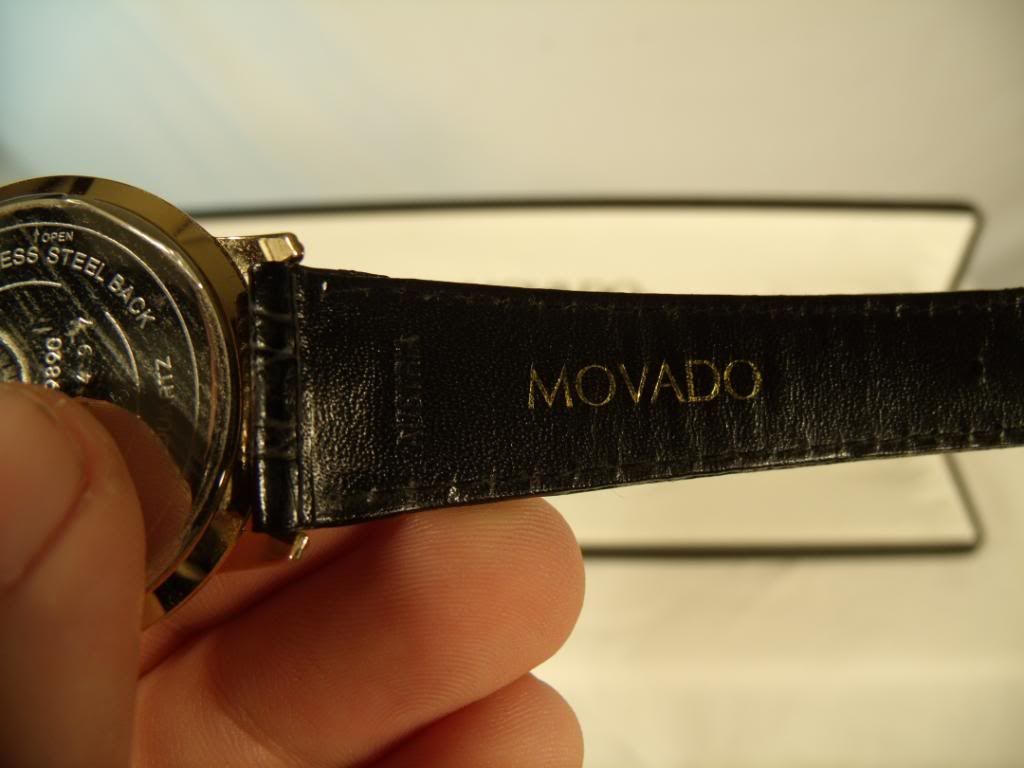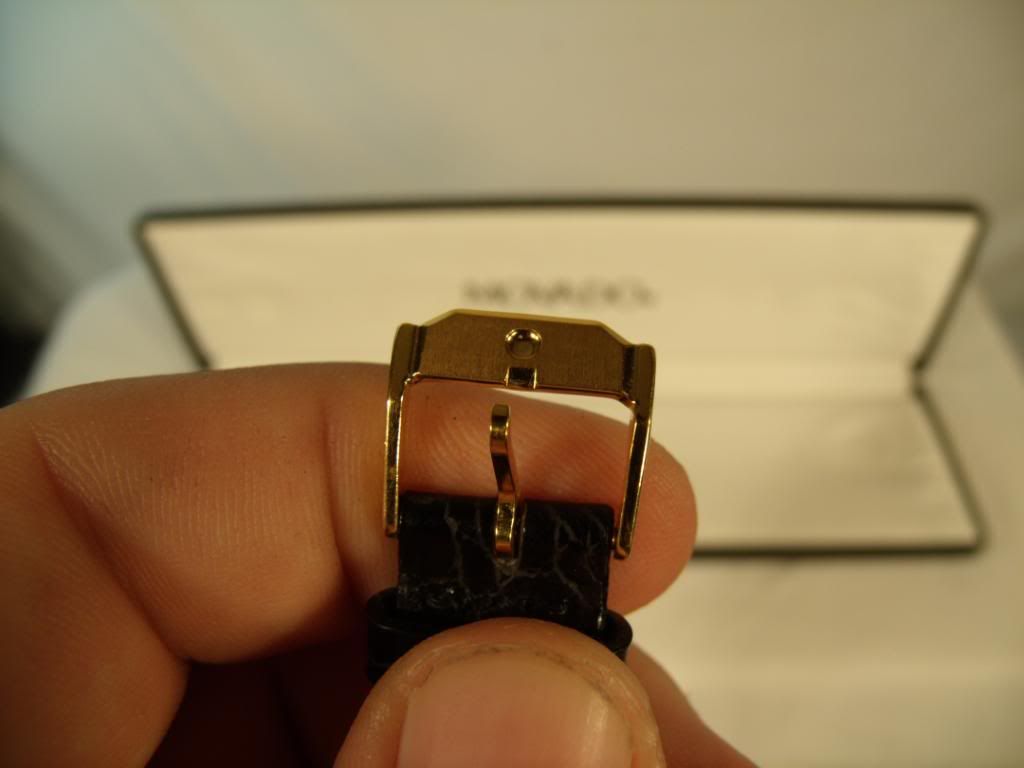 I paid around 50$ for it. I'm hoping I can sell it for 100$ or more
Next up is a silver pocket watch case for a keywind movement.
As far as I can tell it's a British piece not made for export. It's not stamped silver, but I know the assay marks mean it's sterling (The lion). It was made around 1864 (the date stamp I) and the assay office was the Birmingham assay office. (the anchor). I'm pretty sure the W M in circles is the maker, but I don't know who they are. It's about 37 grams in weight.
It's a little worse for wear. It has some dings and dents and could use some work from a silversmith. But I've seen worse things brought back to life.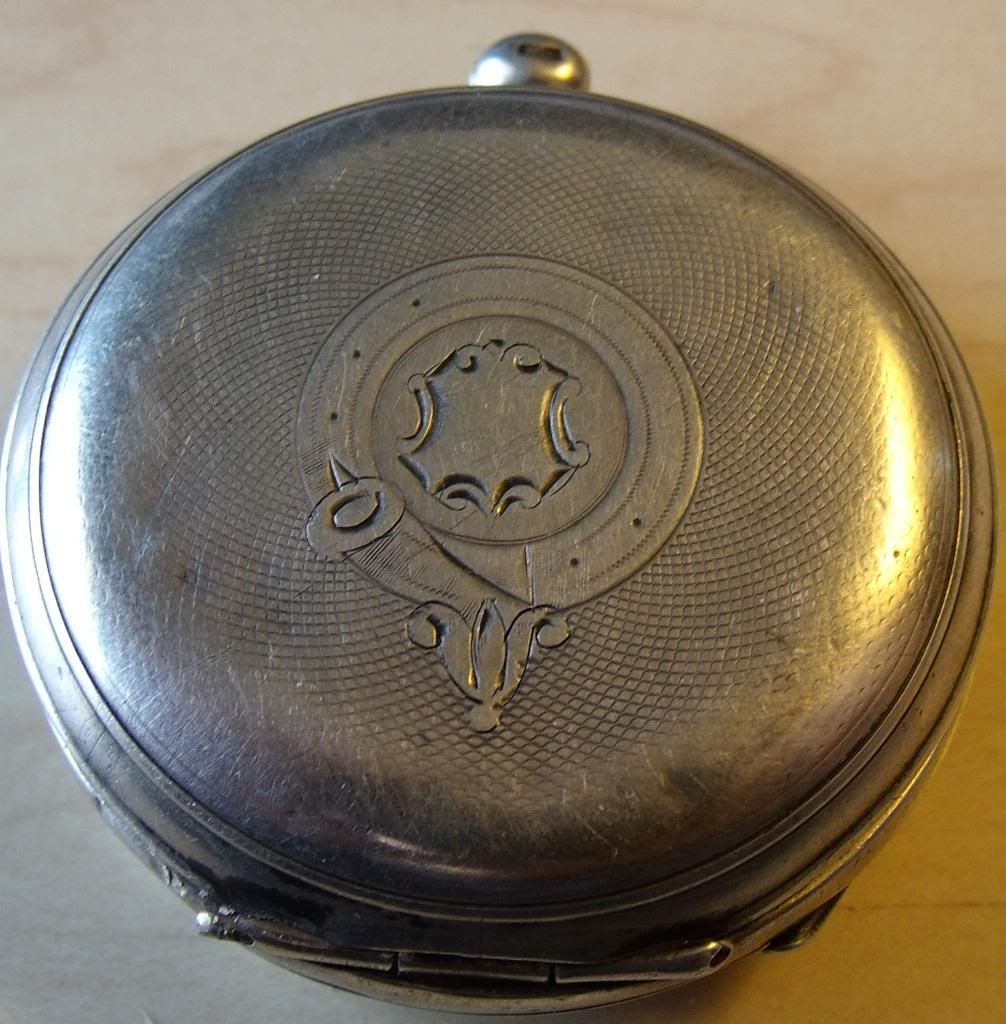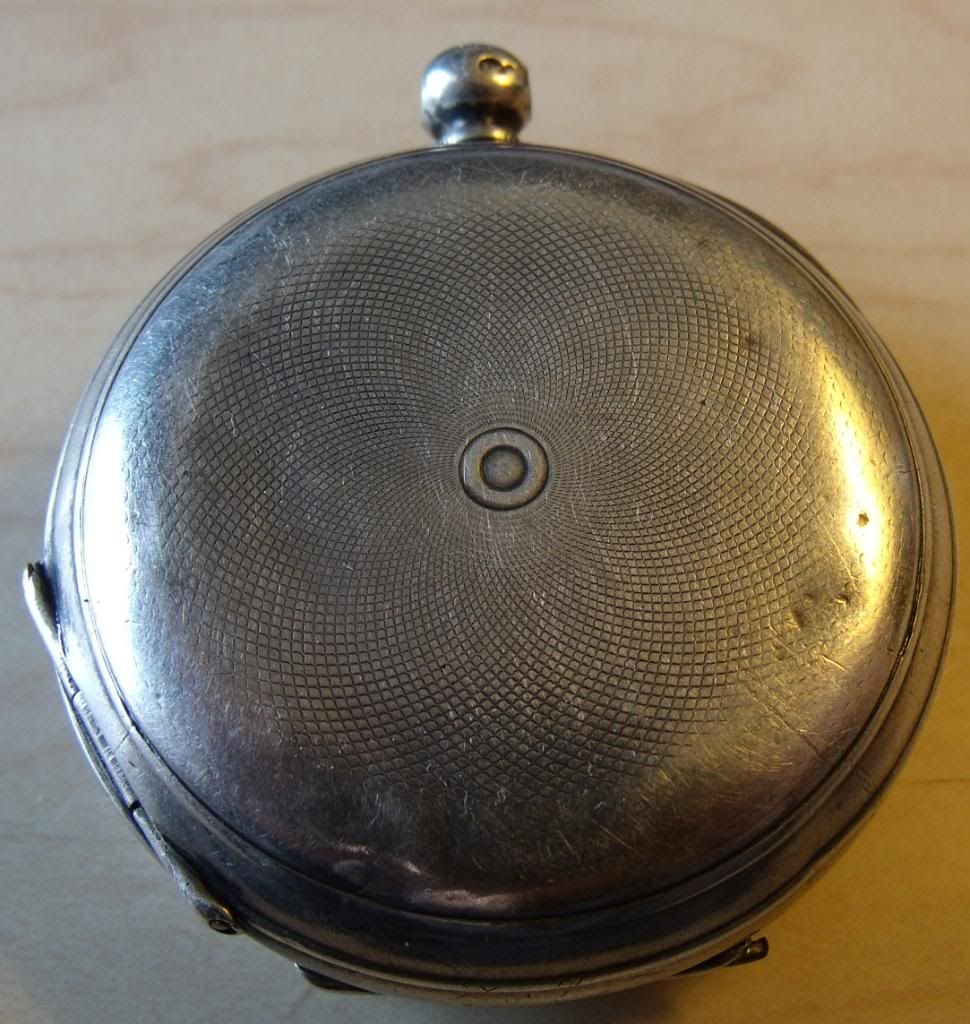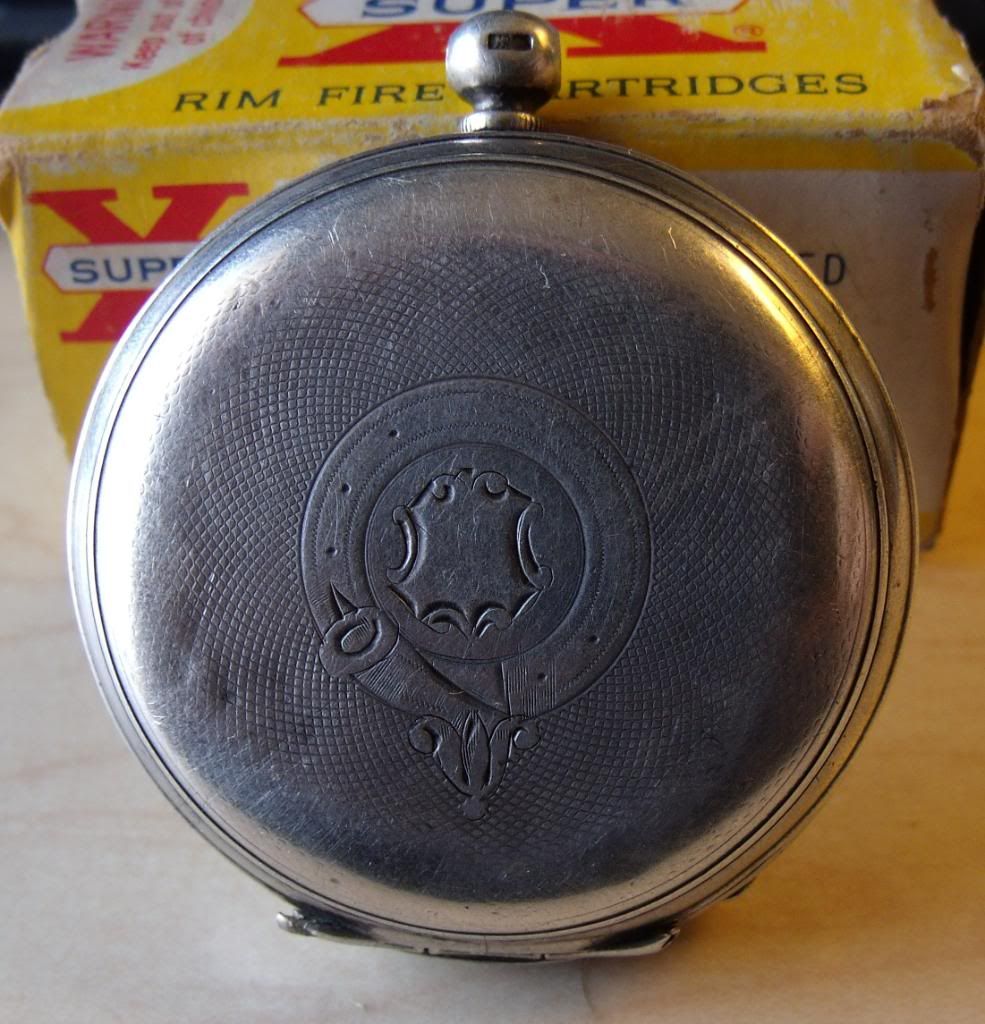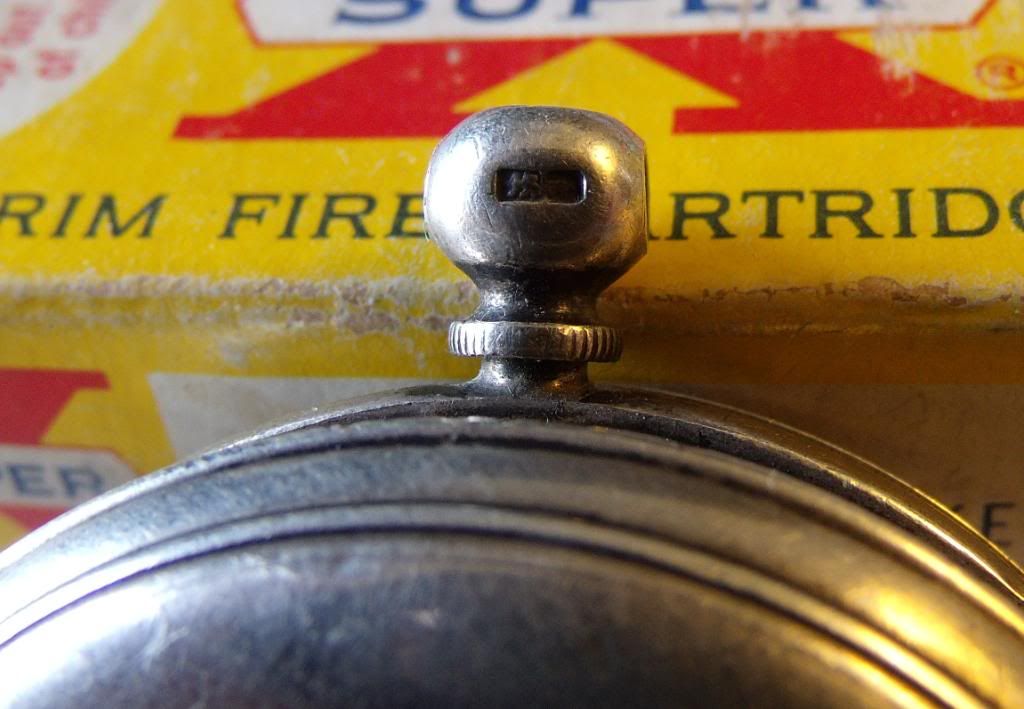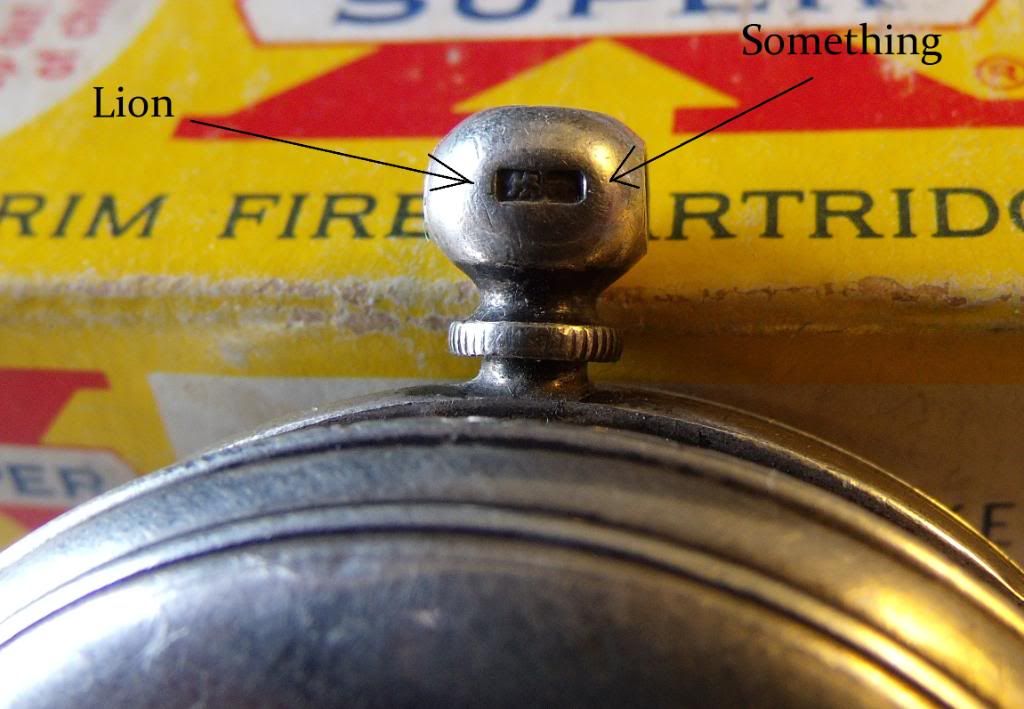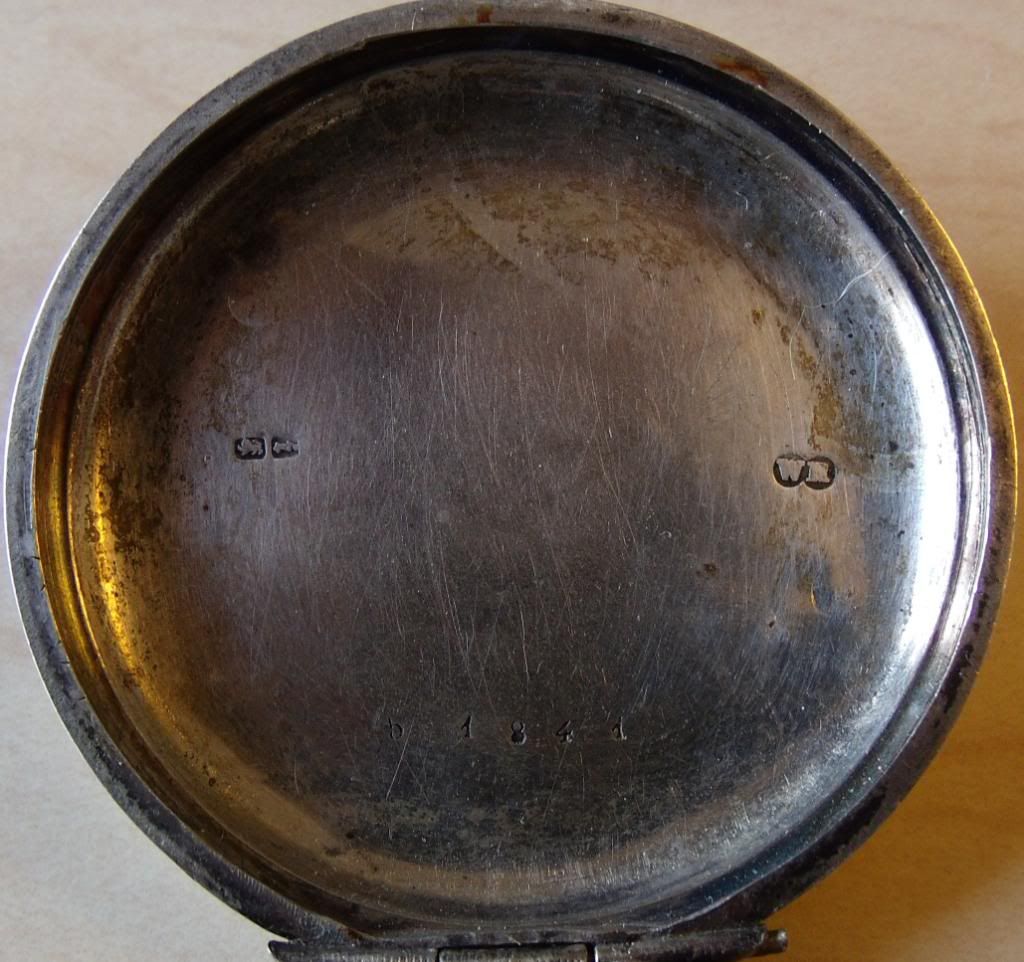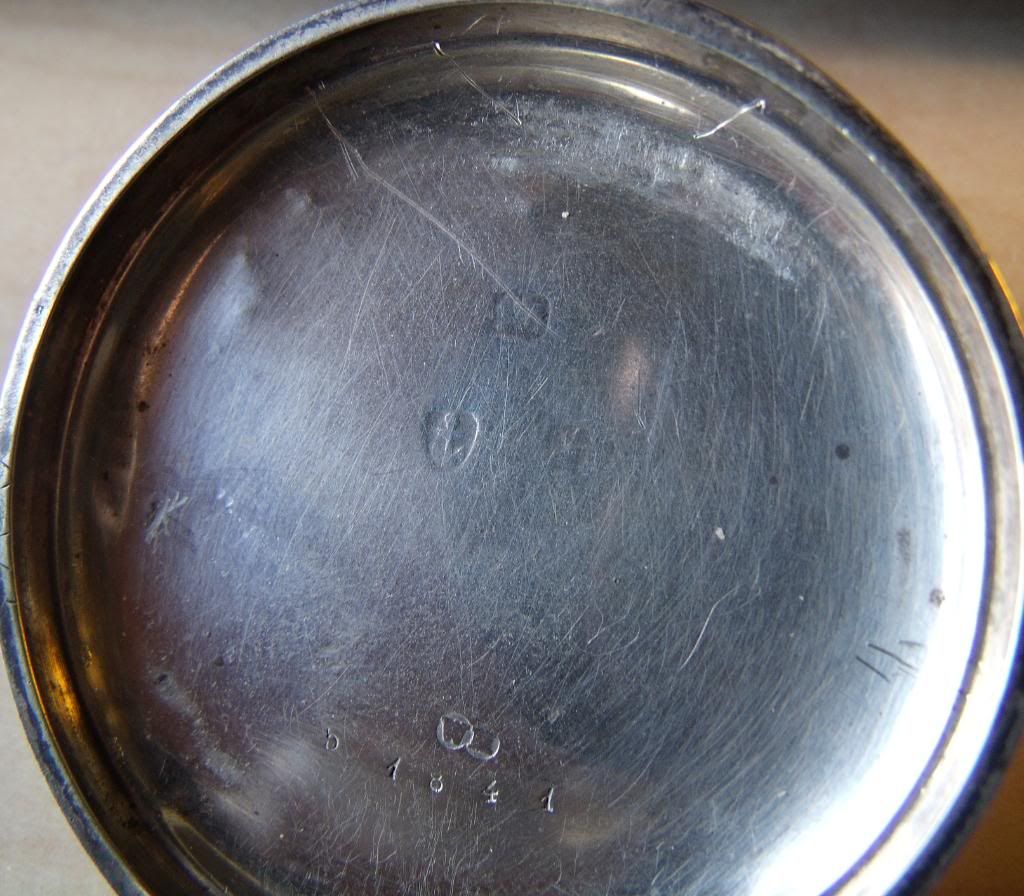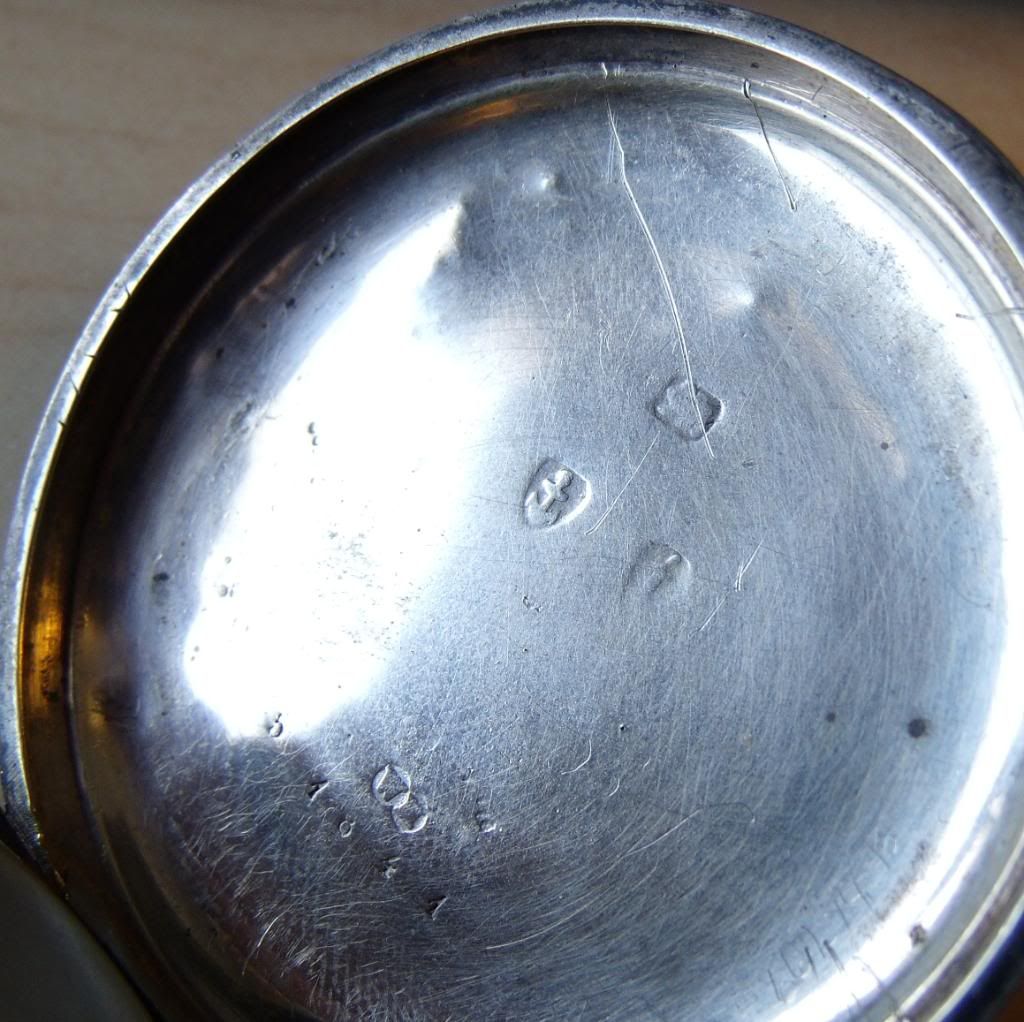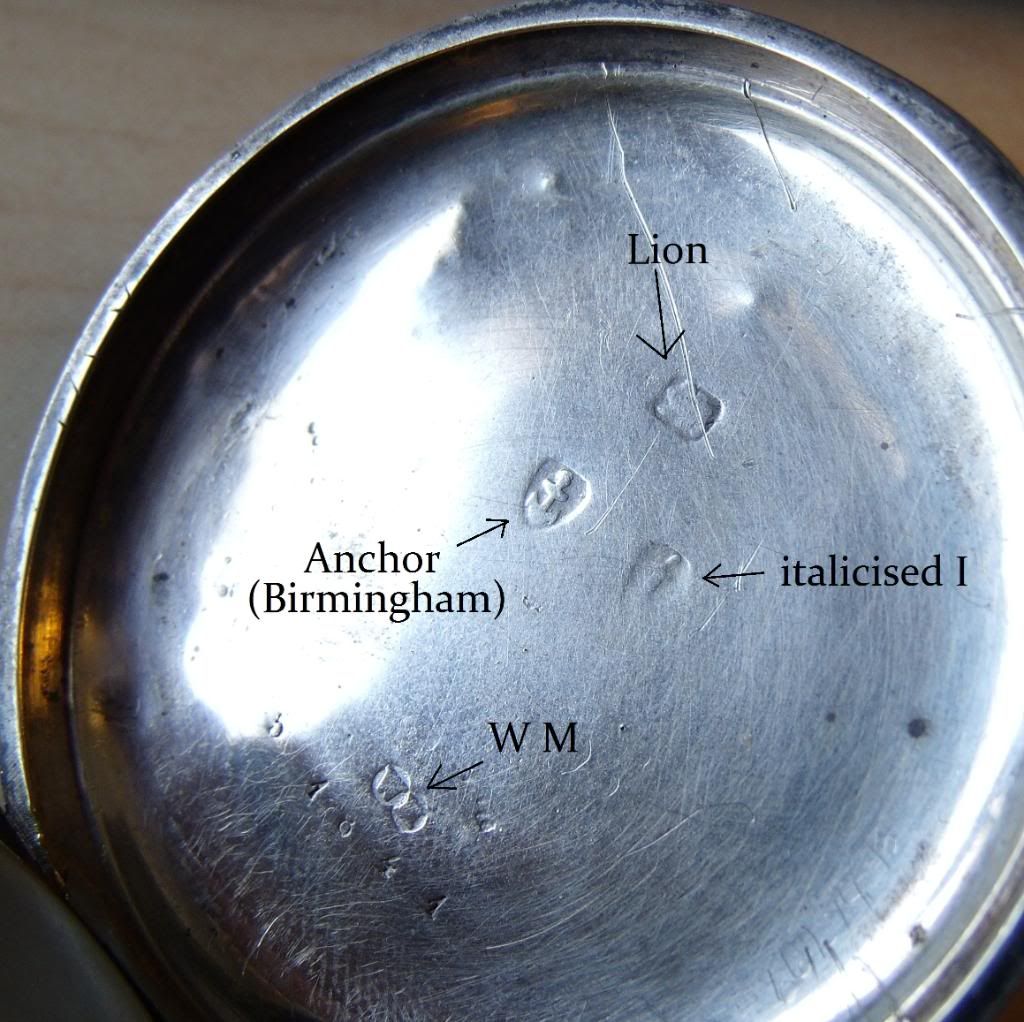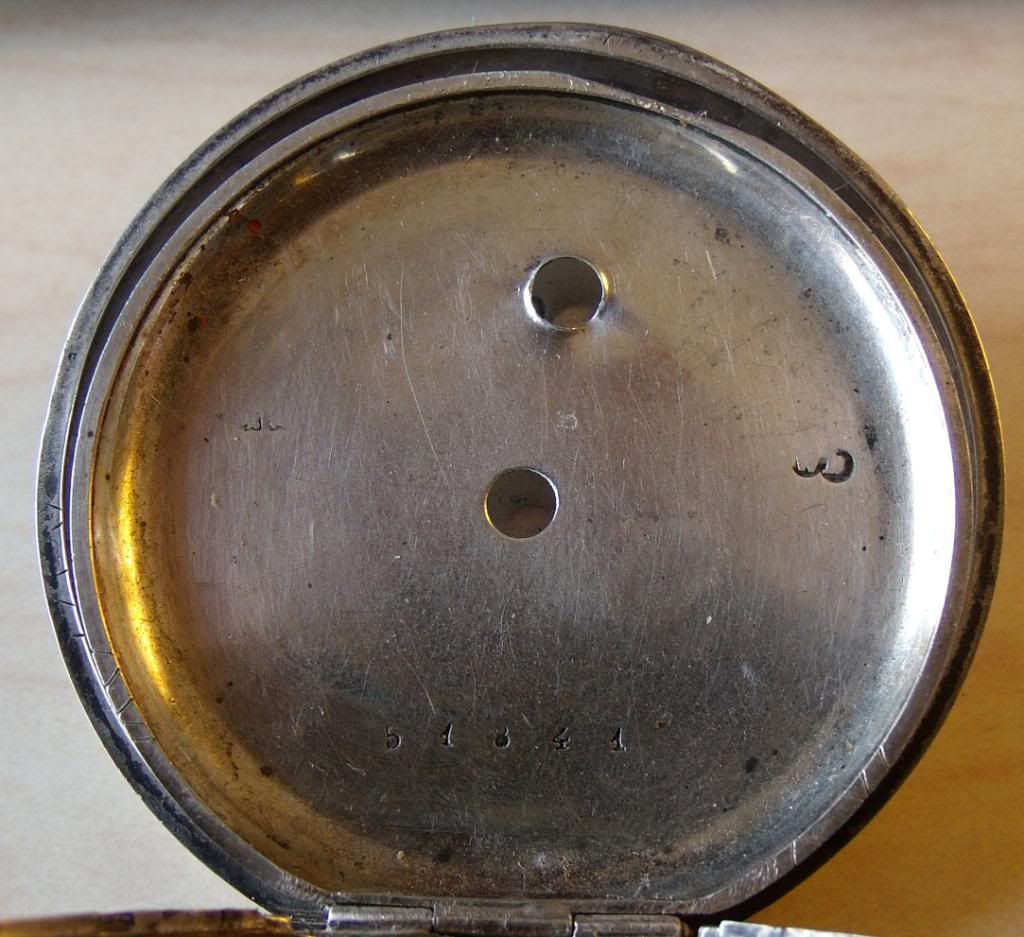 I paid around 25$ for it. If anything it'll scrap for more then that. But I was hoping that the case maker was a good/rare one and it might have value more than it's precious metal.