Hi All,
As you might remember I was keen to add another watch to my collection and the criteria was that it had to be on a bracelet and preferably not from a manufacturer that I had already got in my collection. After a little bit of saving (in a 4 month no new watch drought) and safe in the knowledge that tomorrow was pay day, I went into town with my short list down to two. It was either going to be the Rolex Milgauss GV or a Omega Seamaster Aqua Terra Chronometer.
Firstly I tried both on. I was leaning towards the Omega as something about the Rolex just wasn't quite working for me on the wrist. Then two things happened:
1) Wife says "what's with that ridiculous second hand? It looks like a childs toy". Not to be put off I asked the dealer for the discount he was prepared to offer (leading me to number 2)
2) Zero discount on the Milgauss. Not allowed by Rolex on this model in their shop. Margin too tight. Etc. And he really wasn't going to budge one percentage point. Well I don't pay full MSRP now unless it is going to be something so rare and high end I have no choice so now the Rolex was definitely out.
Considering I was leaning towards the Omega anyway (as it genuinely looked better on my wrist) I asked about discount on the Seamaster Aqua Terra and negotiated a 20% discount of MRSP. Safe to say that was the clincher and then it simply came down to dial colour preference.
So watch number 10 joined my growing army of timepieces and it hails from Omega. I hope you like it - but if you don't feel free to express your opinions! I'm never touchy if people like my choices or not. :biggrin:
Here are some pics: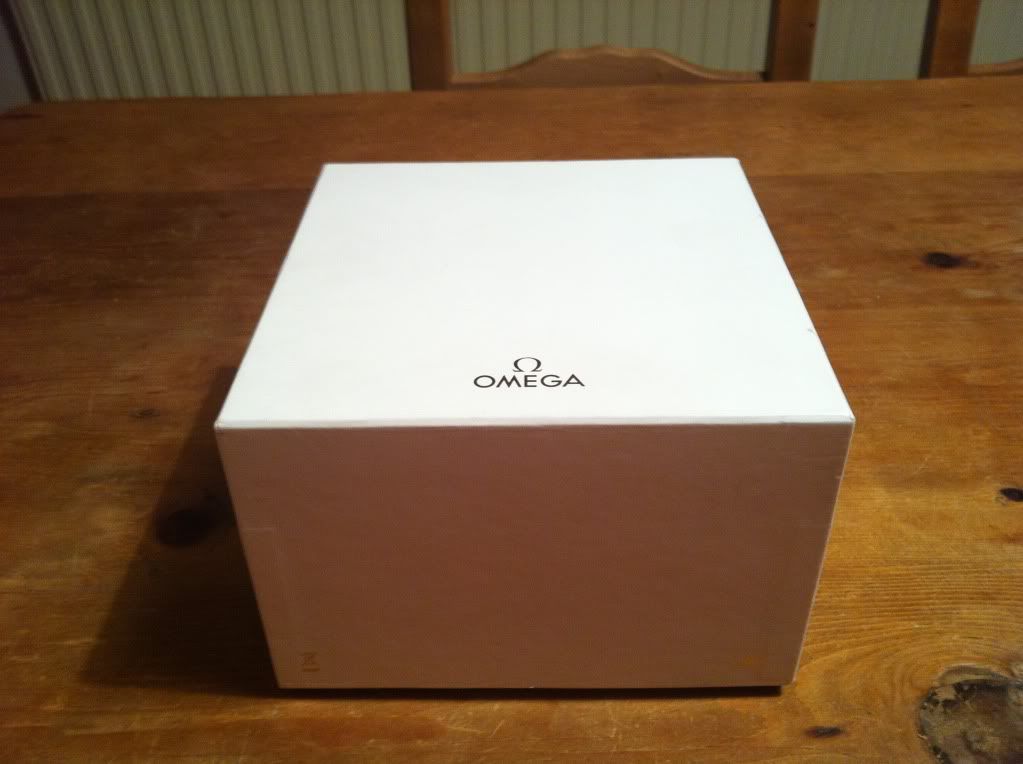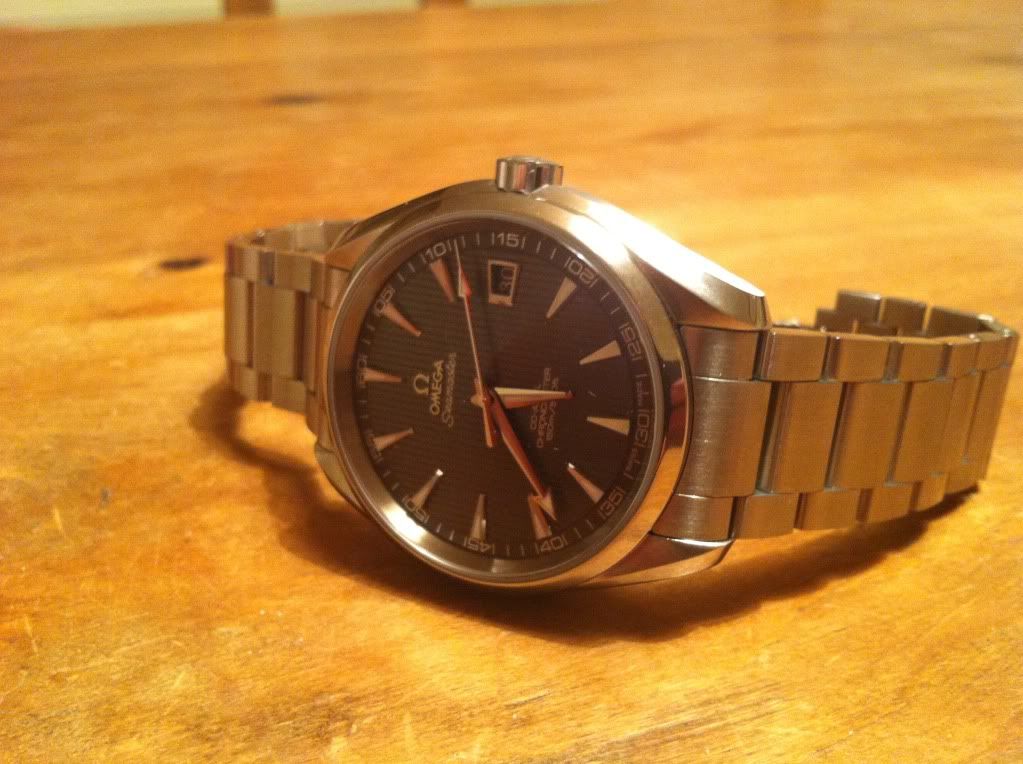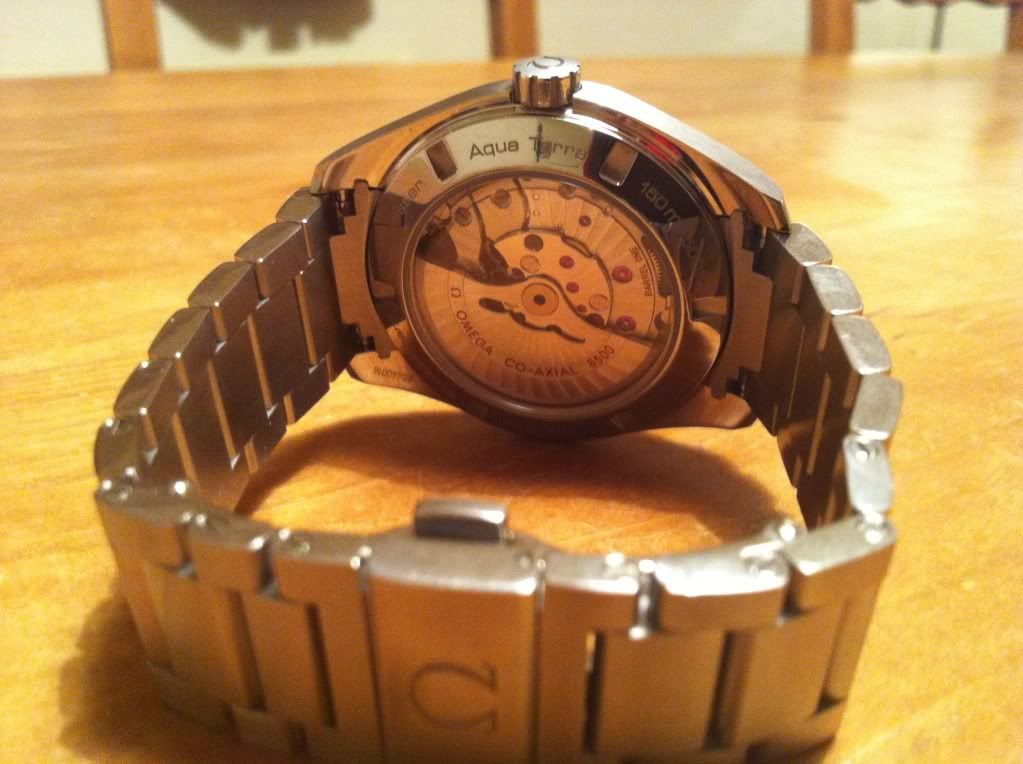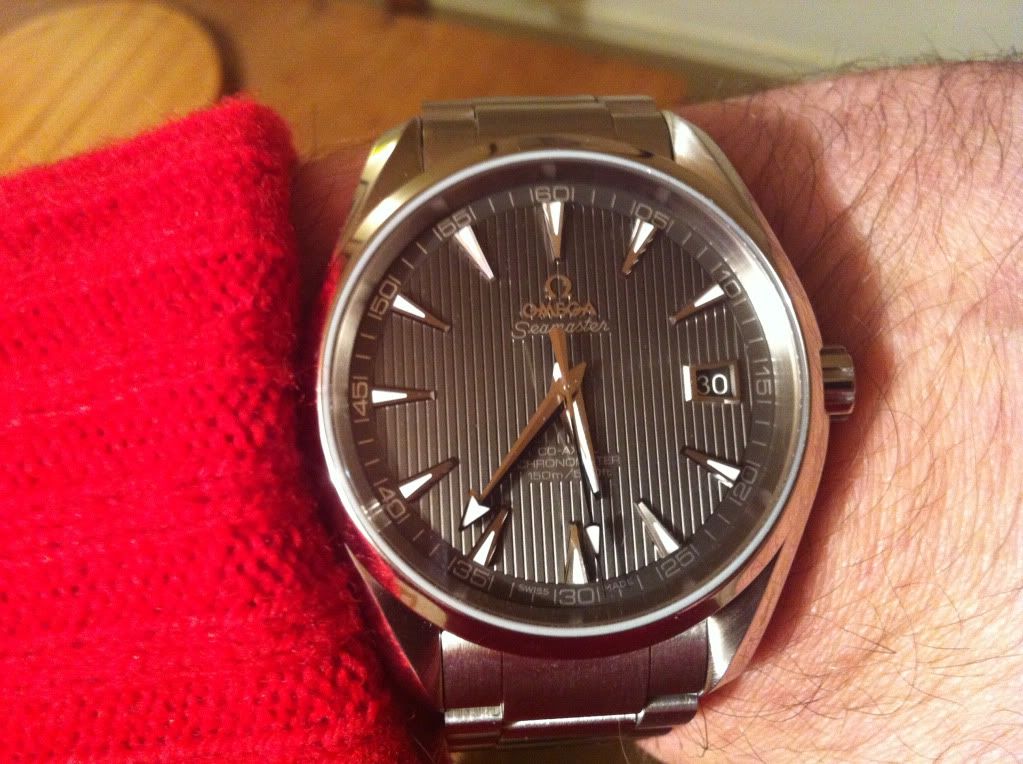 Now I just need to locate a nice jumping hour watch....
Regards,