Discussion Starter
·
#1
·
I just finished reading "A GRAND COMPLICATION", written by New York Time best selling author Stacy Perman. It is the story of a Patek Phillippe pocket watch commissioned in 1919 by capitalist Henry Graves Jr. "The Graves Super Complication" as it became known later sold at auction in 1999 for $11 million at Sotheby's.
When I first saw the book on the shelf in the New Arrivals section of my local Library, I had to check it out, you just don't see that many books with watches on their covers that are well, actually about watches.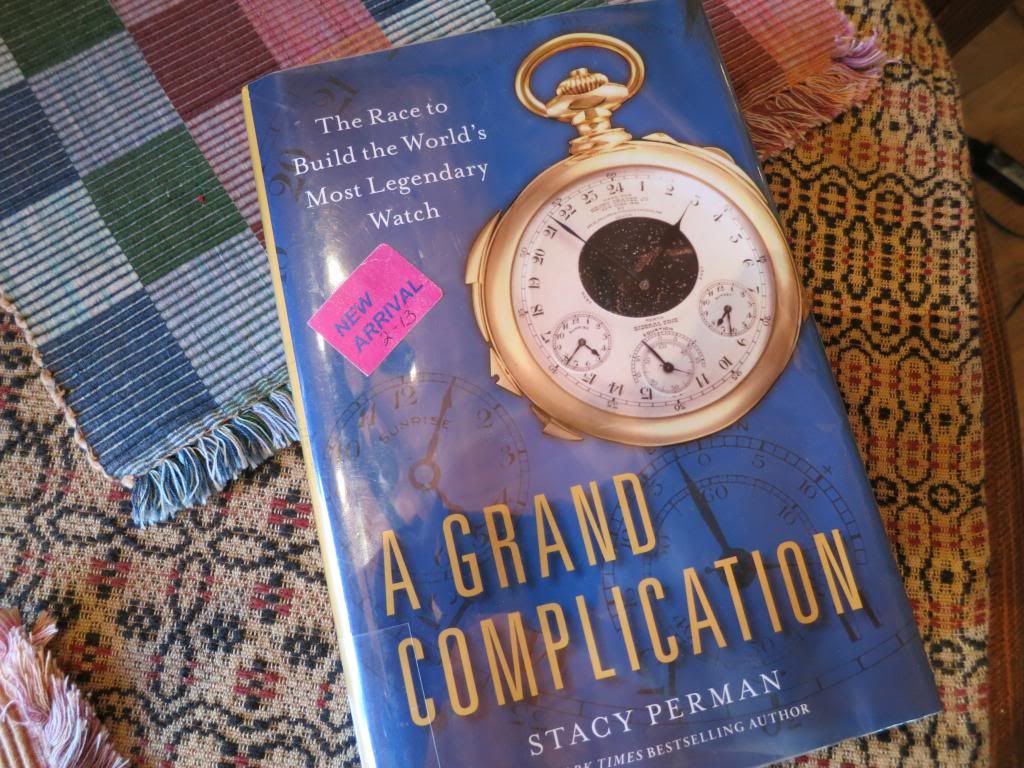 Perman does a good job telling the story of Henry Graves Jr. The capitalist that commissioned the watch known as "The Graves Super Complication" and James Ward Packard, Industrialist and inventor of the Packard Motor car. She defines the culture of both men and what led them to commission and acquire the watches they did. For me, even being a history buff, these first few biographical chapter were a little slow. The author implies a rivalry that I just didn't see. It certainly didn't seem like either was the others nemesis. What she did do well was establish the characters personalities with the reader. I did not care much for Graves, the Capitalist who just seemed to be buying for the sake of outdoing others. He also had to purchase any first place contest winning watches from Geneva he could get his hands on. Packard on the other hand, genuinely was fascinated with the watches themselves and the engineering feats it took to put several complications into a watch, the to cram in just a few more. His complication, known simply as "The Packard" was later surpassed by the Graves upper complication. This alone made me think I would have preferred the Packard to the super complication. I always want to hear an interesting watch story. It is far more interesting to me to hear where you got your Invicta and why, than an un motivated "incoming Rolex" with no background.
Worthy of note was both men when commissioning watches, almost exclusively patronized Patek Phillippe. I did enjoy this book. It was obvious that Perman wrote it out of an interest for the watches and the characters. To quote her from the chapter The First Tick, "Long ago Ward (Packard) was infected with what is known in some circles as the horological virus. An obsessive fever that bought Kings to their knees and lovers to ruin and turned mighty industrialists to putty, it began simply with the ownership of one watch and led without reservation to the desire to own every variation and then to own something that nobody ever held. Quite simply the woman gets what makes us tick, (pun intended and tongue firmly in cheek) While not a nail biter, I would recommend this book. Check with your local library. If they don't have it, ask for it.