Discussion Starter
·
#1
·
Yep, the scammers are still running amok. They're getting worse on the forums and on eBay. I 'bought' a Rolex earlier today.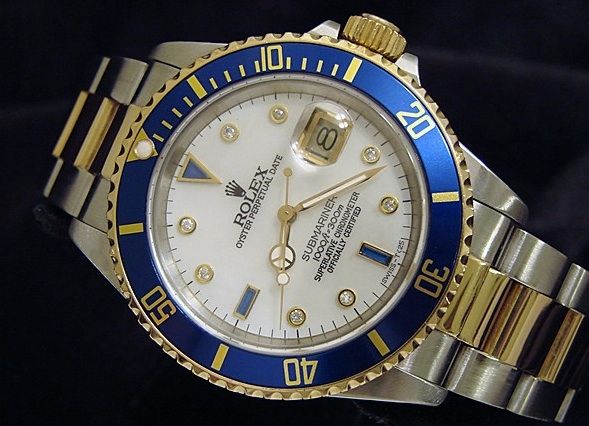 It's an older (pre-2000 per Milos) two tone Sub with an aftermarket serti dial. The listing said in broken English that it was priced for a fast sale. Yeah, at $1000! That's giving away the watch. At this point, I'm 85% sure it's bogus, and Milos' reply confirms it. Even though it's more than 13 years old, it's still a $5000-ish watch so I played along. I hit 'Buy It Now' and start having some fun. Kyle finds the stolen pictures are from a website called Becker Time (we won't go into their reputation) so I want to see if I can bait the scammer into bs'ing me some more. I ask for movement shots, and 3 more dial shots with the hands positioned in various ways and different dates. At the same time, I reported it to eBay. Don't you know it, they moved faster than I've ever seen - long before my fun even got started.

Anyway, the point of this thread is to remind you that as mechanical watches get more popular, thieves and scammers will become more prevalent.
Bottom line:
IF YOU AREN'T ABSOLUTELY SURE OF A WATCH'S AUTHENTICITY ASK SOMEBODY FOR HELP!!!
This has been a public service announcement. We now return you to your normally schedule forum browsing.