Discussion Starter
·
#1
·
Always excited to see that little box on my doorstep! This was last weekend's OTV, and...well, I'm not sure what to say. It really is impressive looking, I just don't know if it's my style. Here's my review:
Size: It's enormous. I know big watches are the trend right now, buy I'm a slender guy and I can't help it. The case alone takes up the entire top of my wrist while the bracelet shoots straight down the sides with little curve. I took out every availalbe link.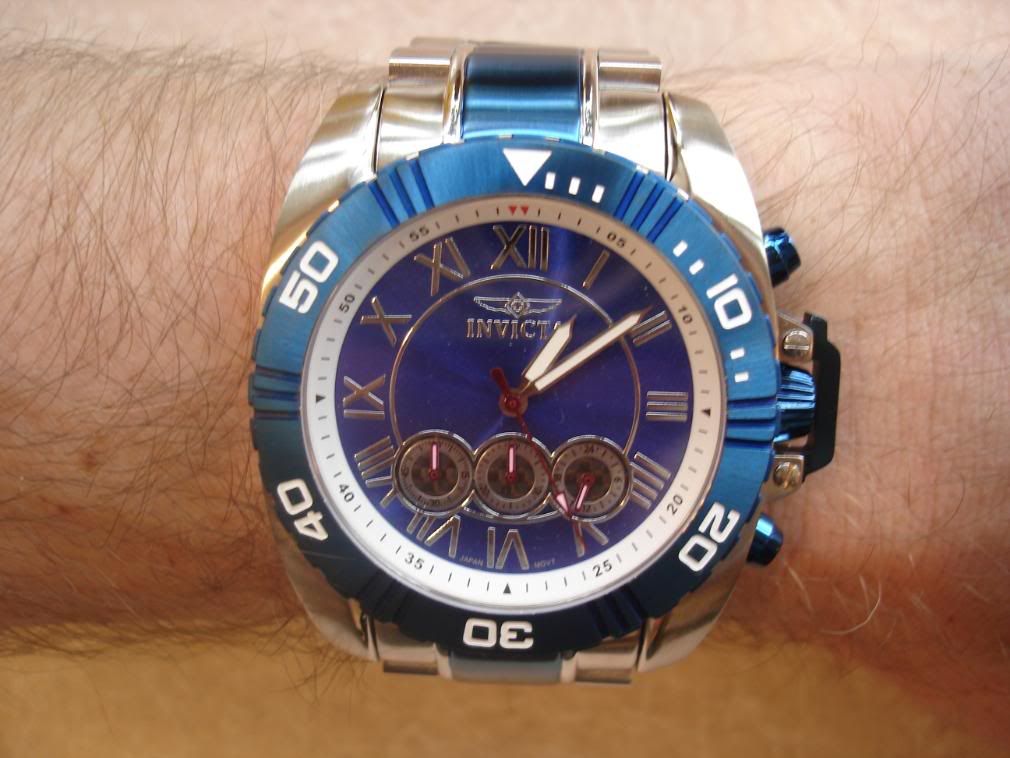 Features: Bezel - very different from the Pro Divers I'm used to, a sporty/rubbery/plastic feel to it, but I really like it. Very smooth with loud clicks, just a little play. Crown guard - Secure, but feels like a plastic piece off my old GI Joe toys! Pushers - Secure, comfortable to manipulate, solid feel, easy on the fingertips.
Case: My only complaint here is a very plain profile. I miss having "INVICTA" engraved on the port side! Weighs a ton due to size and steel.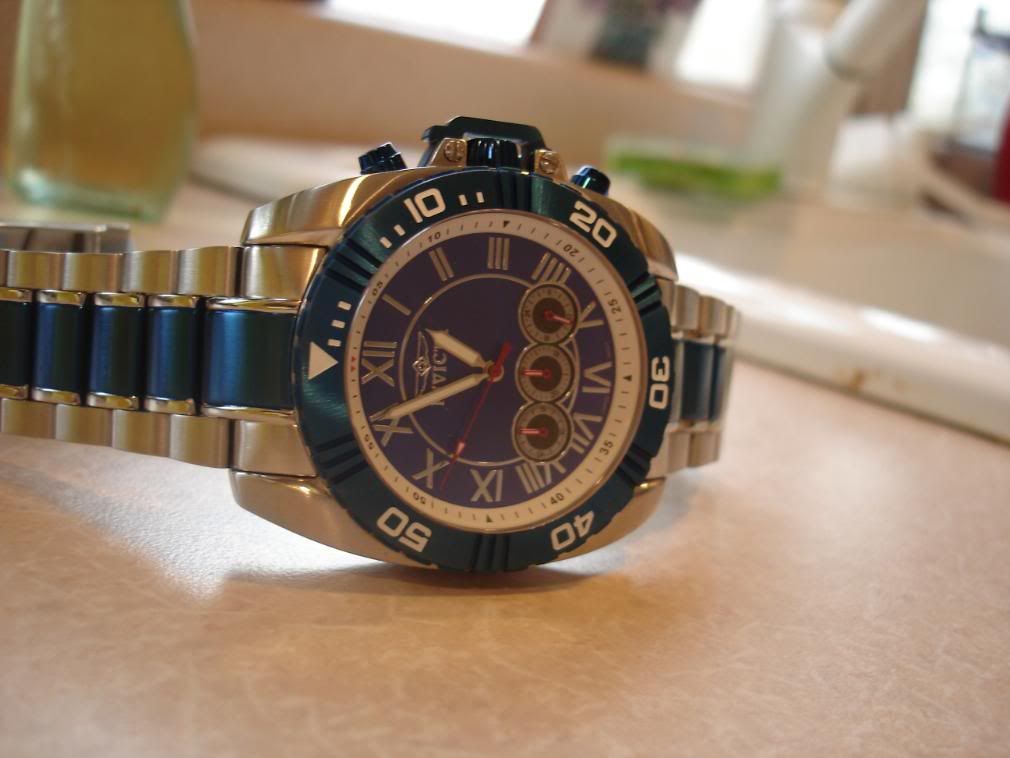 Dial: WHY ROMAN NUMERALS??? :cursing::confused1: This is a racing watch - where are Romans found on a car??? And I would've liked a tachymeter, even if I never really used it! Subdials - Small, but not hard to read. Having them aligned horizontally is really the whole point of the watch, and it really has a feeling inspired by a dashboard - thumbs up on the layout. Beautiful blue sunray matches the IP perfectly. Sapphire crystal. Lume is decent, even on chrono hands. Why do they bother putting "JAPAN MOVT" on a quartz watch? I mean, better than "Chinese", but unless it says something about switzerland (or it's an auto), I'd rather just leave it off altogether!
Clasp - Beefy and bulky scissor style, love it!
Bracelet: Big honkin' links, they took up the entire slot in the sizer. The IP plating is my first complaint. Only plated on top of the links, not all the way around. I guess this is typical of the price point. Looks great from far away, but looking closely between and around the links looks like a sloppy paint job.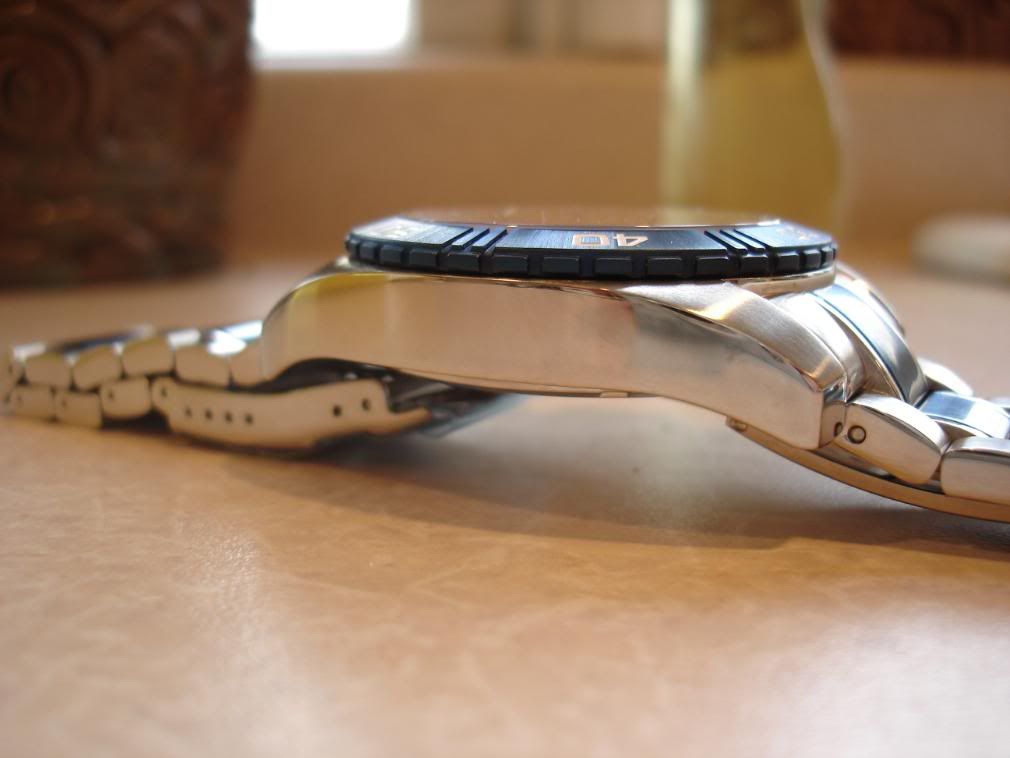 So those are my initial thoughts. Overall, it's at about a 65% approval rating from me. I think I'll date her this weekend, but I'm not sure if we'll get married next week.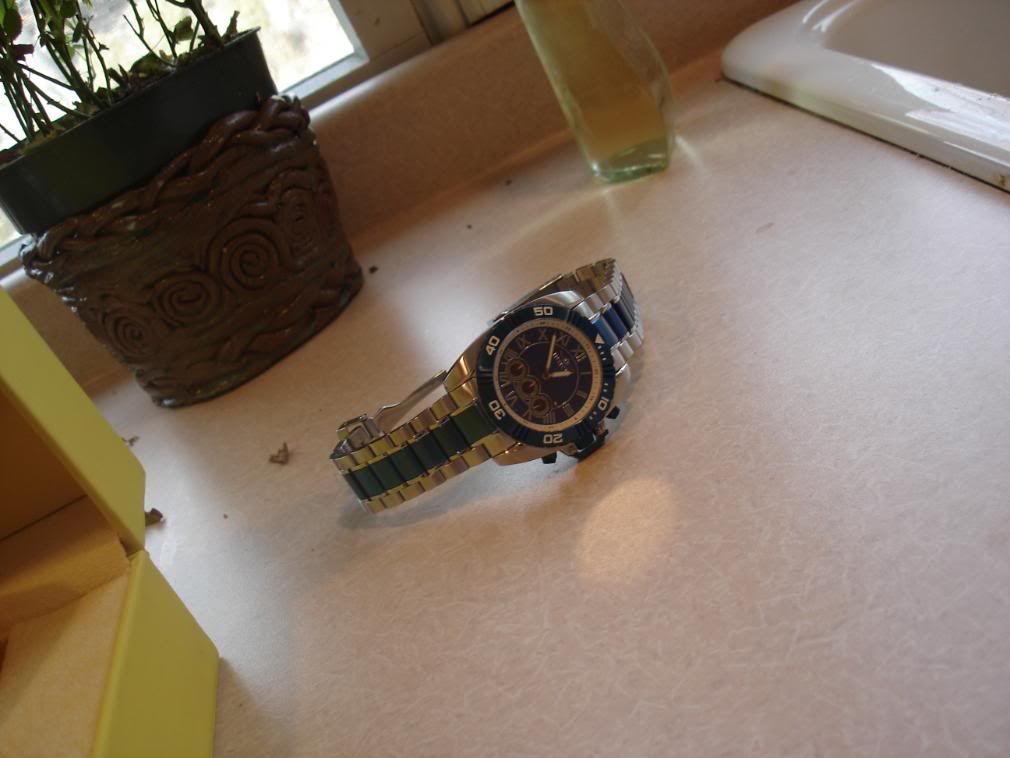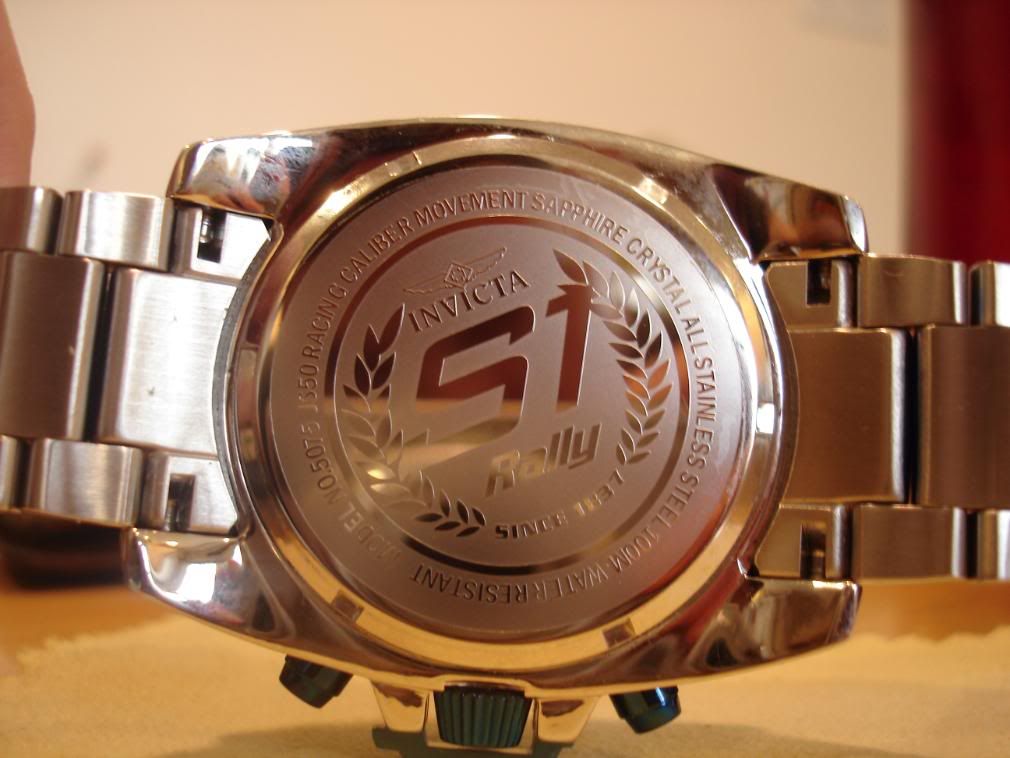 PS - Can I trust the 100m? I've had watches kick out in the past, and this is a big concern for me.