I am mostly partial to round watches, but I have to say this new IWC DaVinci Chrono has caught my eye. It is stunning when you see it in the raw. It is a new IWC in-house movement with a double Pellaton winding system and a unique watch within a watch chono sub dial. The totalizer can be used as a UTC watch, but obviously you can set it only twice per day.
Bill
IWC Publicity Photo, not mine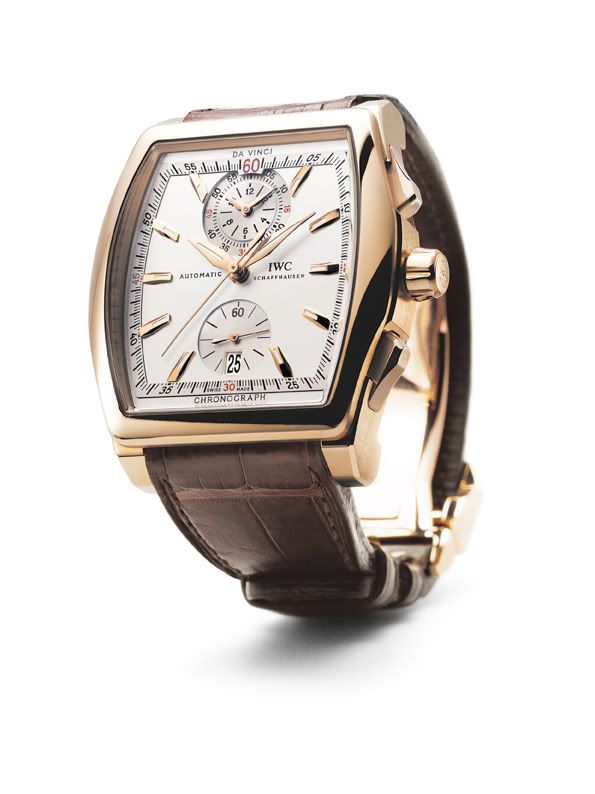 It wears large on the wrist, but it is not overpowering. Its tonneau shape makes it fit to the arm almost perfectly.