Discussion Starter
·
#1
·
I can't with 100% accuracy tell if they are from the model pictures, or maybe the mock ups are different from reality.
The question, is the blue/teal & green/lime & orange and so forth the same on all these different models or are there variation between the family's of watches to make them unique color wise.
Of course I must purchase a blue lumed Lumtec in 2013, but if the blue's are all different hues; it's going to be harder to choose. Now I have to pick between colors and style too. Even a tougher choice.
And the cobalt may have the same blue lume or cobalt style blue too, I am sure we will see that one soon too.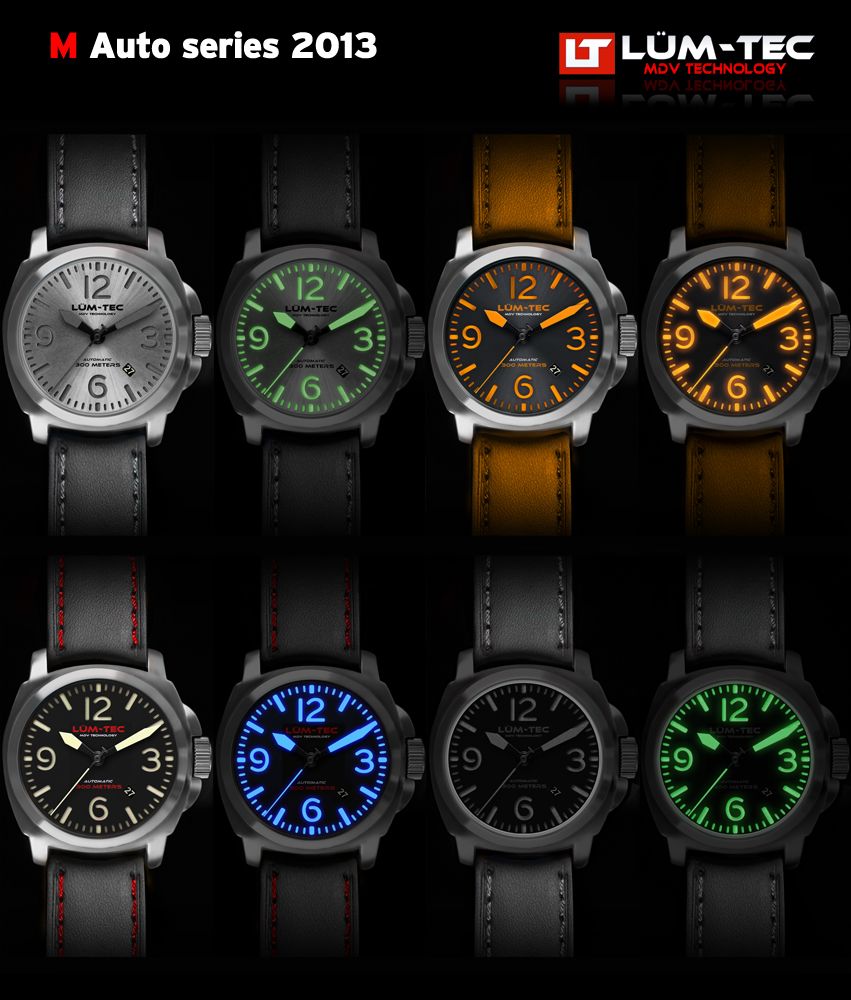 I think the oranges are all the same, but the others I can't tell for sure.
Anyways I love all the color Lumtec has injected into the 2013 lineup, allows for more individuality of personal taste.
And I think it will draw in new customers, and maybe some new people joining our little forum here.