Discussion Starter
·
#1
·
Dug this out of an old folder labeled "Tax Deductions 69-71".
I think it's from the 30's, it's some sort of gold plate or fill (judging from all the green stuff on it), the envelope was labeled "Grandma Pannalla's watch".
A bit of backstory if you wish:
My grandparents were depression-era people. They kept everything and would hide things of value to them. Even after Grandpa died we kept finding things hidden in folders, cloths, under furniture and all sorts of places. (Most notable was the Hamilton Nautilus 450 I have, it was the first truly vintage watch I got and it's what got me on this board and into vintage watches)
Anyway, we still have boxes of records and things we pulled from their house. A few days ago we were cleaning them out (and checking them) and we came across this watch.
Any sort of into on it would be appreciated. We're not going to sell it any time soon but it would be nice if we knew some more things about it.
Now, about the watch. The face looks clean, labeled "Boulevard". It's the average size for an antique ladies watch. There's no stamps on the back. Inside there's only a serial number and several dates etched in (the oldest being 3-13-41)
The movement is marked
Head space 671
17 jewels
Avia
Swiss Unadjusted
Now for something a bit weird. This has to be the most silent watch ever. When I first got it I wound it and put it up to my ear, nothing. So I put it down for a minute and went to Google. As I was looking, I looked at the watch and noticed that the hands have moved. Puzzled, I opened it up and found that it was infact working! I could see the gears moving and stuff. Either there's something wrong, or it just doesn't tick. I put it right up to my ear and I can't hear a thing.
Anyway, time for pictures!
Tried for an 'artistic' shot here, with the envelope I found it in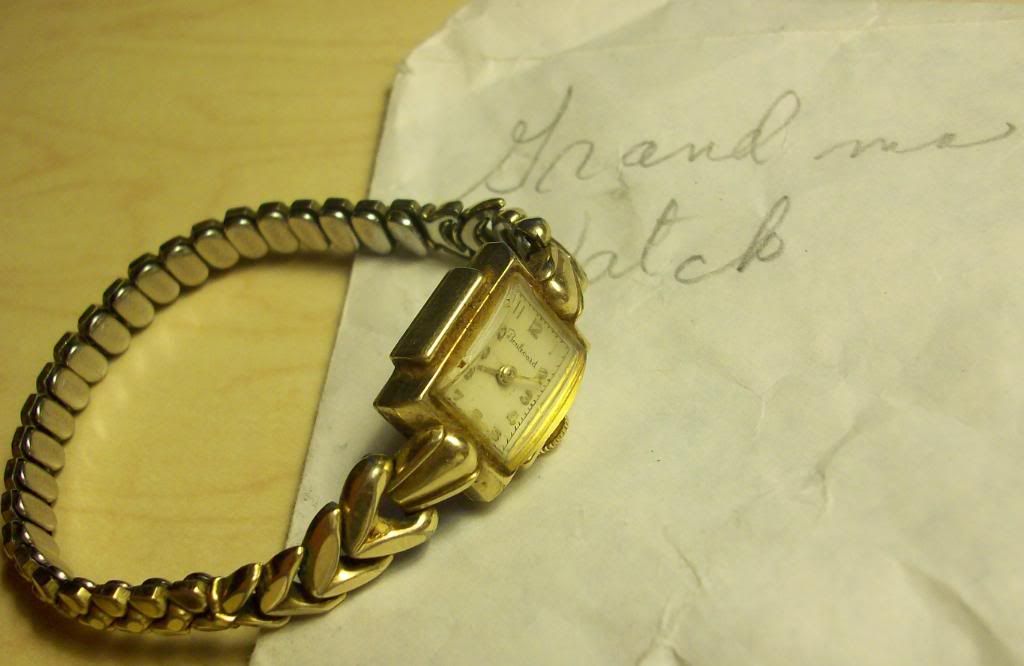 The watch (used my old phone to hold it up)
The back (again, phone)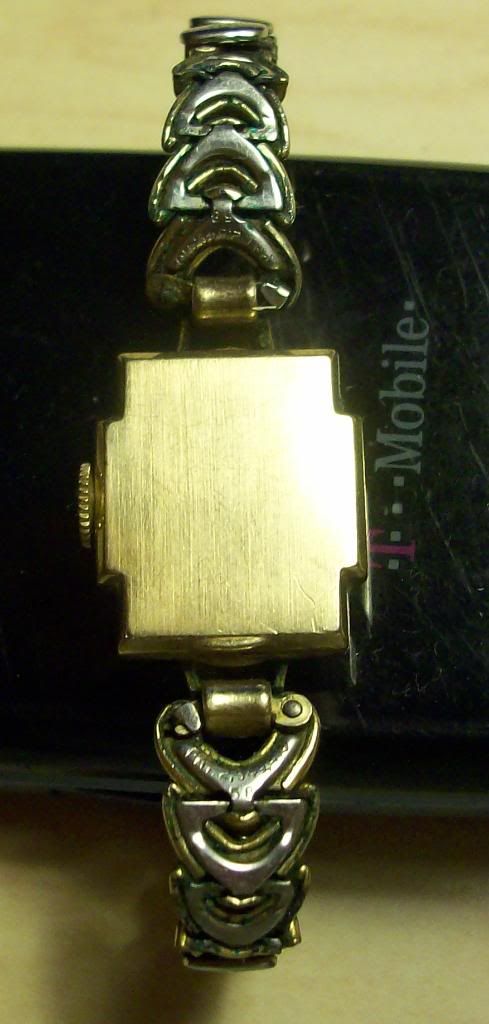 Another 'artistic' shot with the face outside of the watch. You can see the green junk on the face. This watch was used!
The movement. Sorry about the bad picture, it's hard to get a decent shot of it. The movement is small and my camera just can't seem to focus on it
Any info would be welcome! Thank you for looking :laugh: