Discussion Starter
·
#1
·
Oddly enough, some of the 'unfilled corners' of my collection are not the rare movements, but instead are the most common. For example, in the 670 series, I have the scarce 676, and the uncommon 675, as well as the 670, 671, 672, and 674. But I don't have a 673, which is probably the most common one of the group. Why? Well, since they're common, I can hold out for either a great price, or a great watch at a great price, or maybe a something kind of different or oddball.
Along those lines, in the second series of the 8/0 watches, I have several each of 555s and 556s, but until today, I didn't have a 554. 554s were originally a 15j movement, later upgraded to 17j. They're common as dirt, so I haven't been in a huge hurry to get one. Then, last week, I saw something a little different. It wasn't running, but I have a gazillion spares for 8/0 watches, and indeed I've successfully restaffed one. I bid $11, but since nobody else bid, I got it for the minimum, $9.99. Not as cool as last week's $0.99, but still pretty good!
Today, it arrived...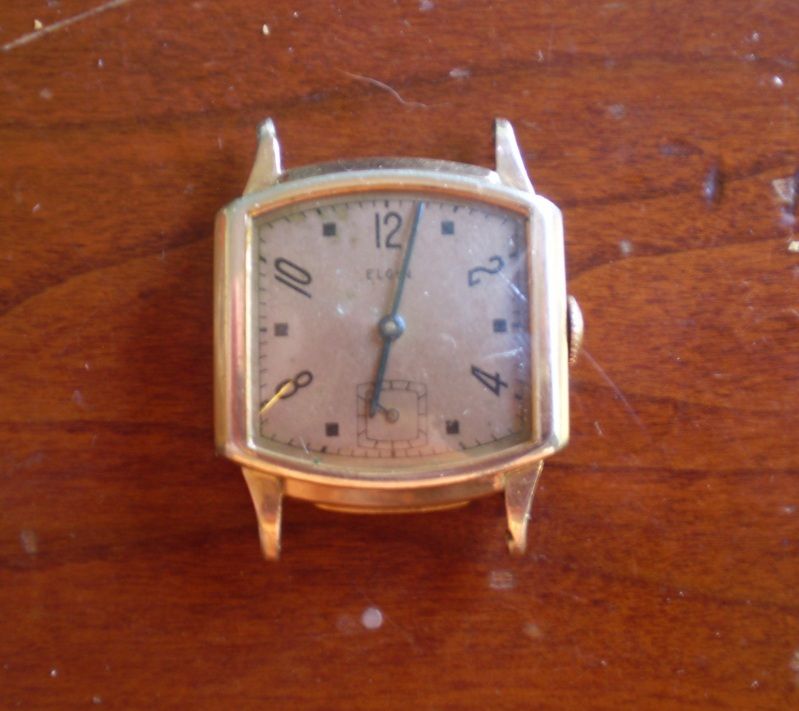 A little rose gold-filled, kinda-sideways-tonneau-shaped watch, with an 'exploding numerals' dial in copper, with blued steel hands. The glass crystal is in excellent shape, and the dial, though dirty, is definitely readable. I'm curious to see how much a nice wash will improve it.
The movement itself looks pretty good! It's a 15j 554 from the first year of production. The 'X' in the serial number makes it pre-WWII.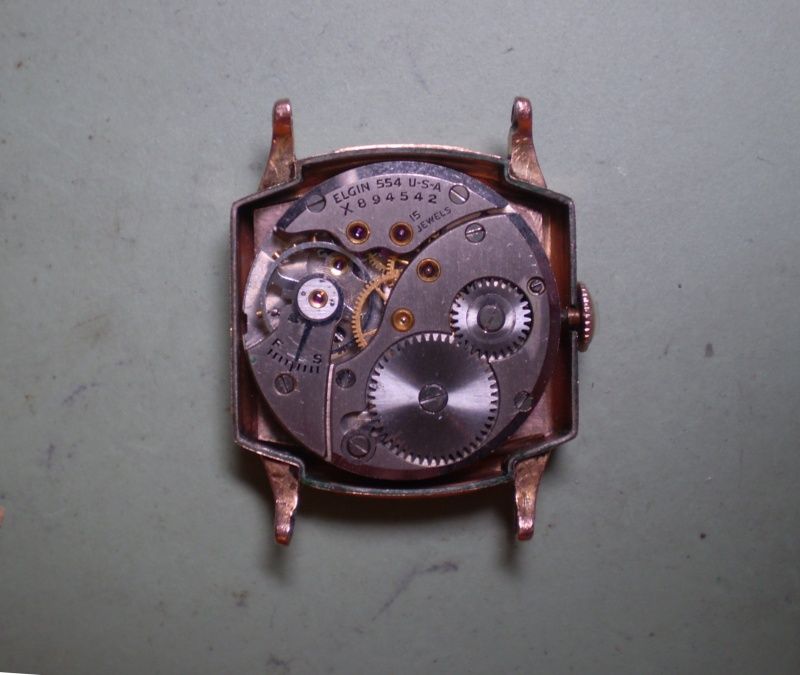 It won't run on its own, but the balance is fine, and with pressure on the center wheel it takes right off. It needs cleaning, oiling, and a new mainspring. And for $10, I complete another set! Now I even have a 554, a 555, and a 556 all in rose gold!
554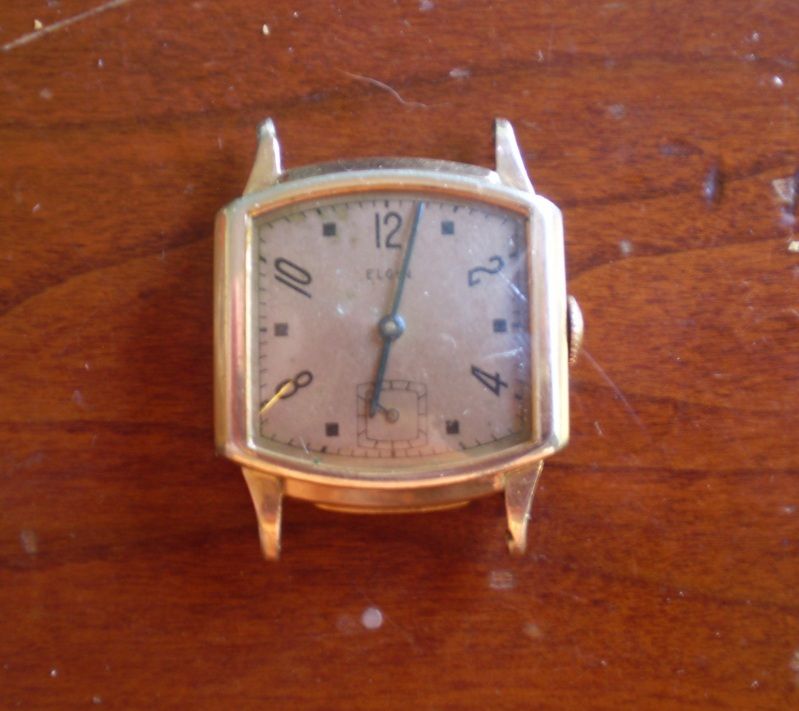 555
556