Discussion Starter
·
#1
·
This what I was talking with talktime from the old forum.:w00t:
Pic from Mr. talktime.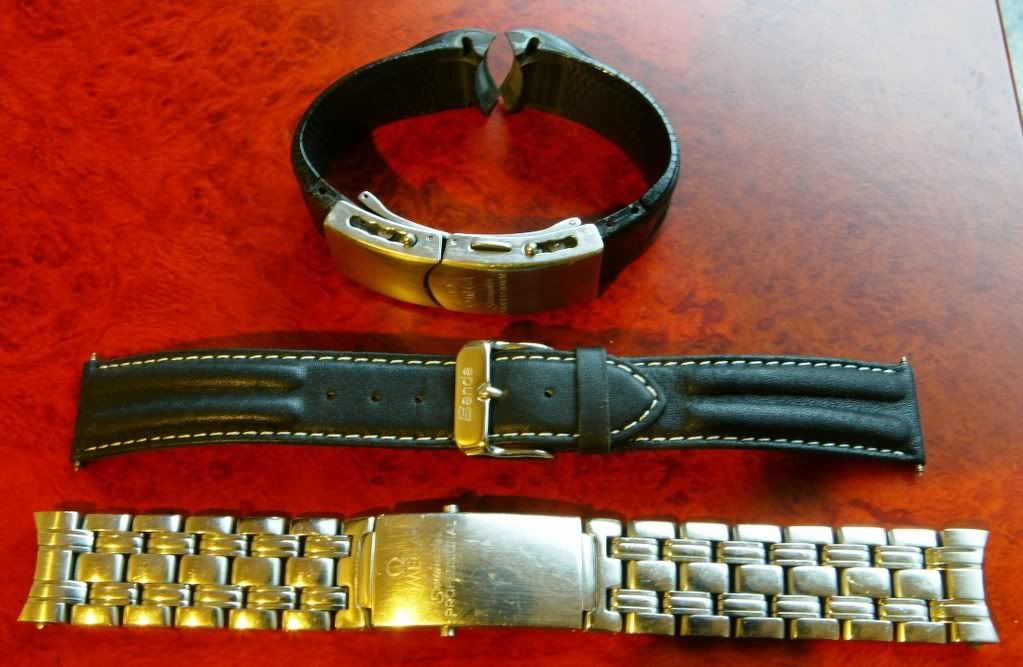 It's not easy to find 19/16mm white stitch black strap for my speedy. I will try to find one later on.
Anyway, I like your rubber strap on top of the pic., I guess it's for SMP. I saw that on OFREI web, it's not cheap though. And that good looking Deployment Clasp only works with OMEGA special rubber strap. Any idea I can get them cheaper??? Thank you.