A Tour of the Seiko Instruments Factory
Shizukuishi, Japan
January 13th, 2009
By: John B. Holbrook, II
Copyright 2009 – All Rights Reserved​
As part of the 2008 Seiko Media Experience in October, I was given the opportunity to tour the Seiko Instruments factory in Shizukuishi – a city in the northern part of Japan. Where the Seiko-Epson Factory in Shiojiri, Japan has emerged as a focal point for Spring Drive production for Seiko, the Seiko Instruments facility focuses on more traditional mechanical watch manufacturing, and produces mechanical movements across all Seiko model lines. Here's a photo of me standing in front of the Seiko Instruments factory: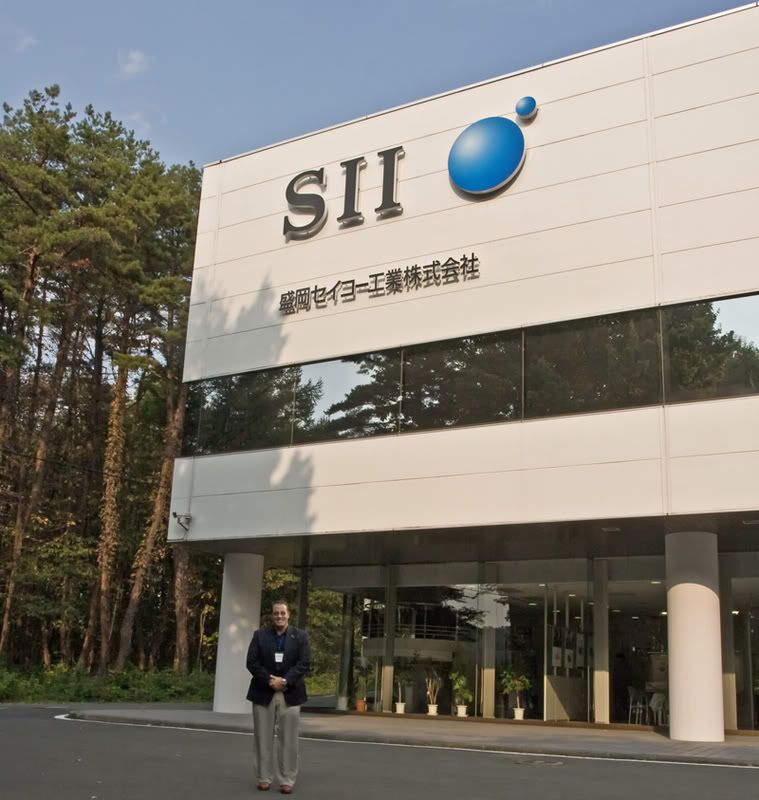 One of the first things I did on the tour was get some lessons in Japanese techniques for metal engraving by hand.
Here I am gaining a new appreciation for by-hand watch movement decoration as I try to add some simple pattern work to a self-winding rotor:
We then ventured out into the factory and saw of the automated equipment for applying various decorations to self-winding rotors: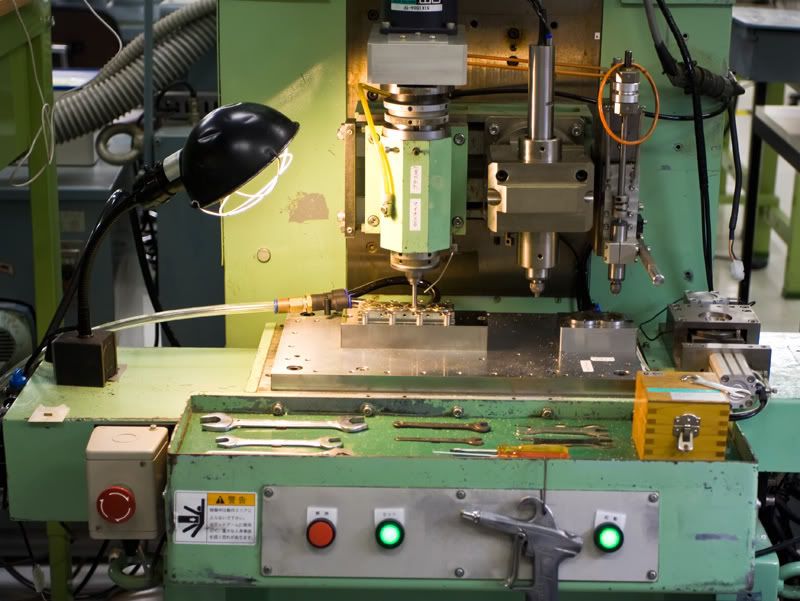 The machine in action: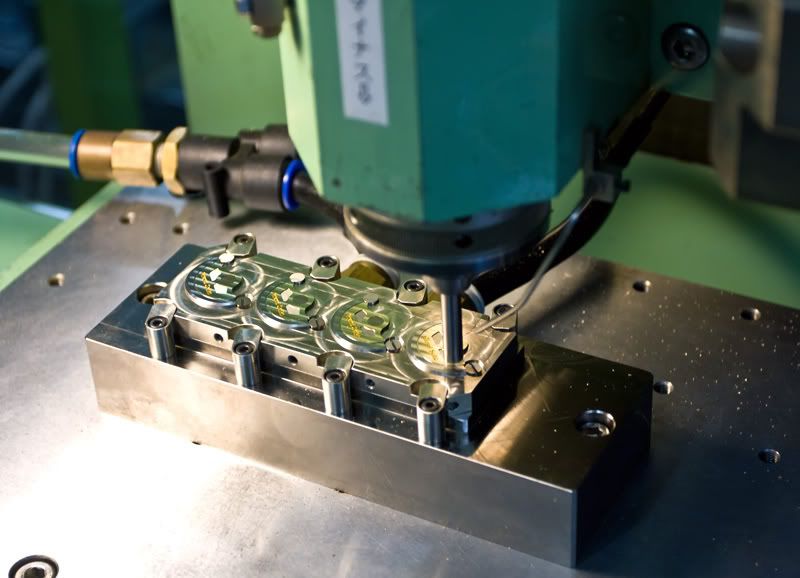 The machine can be configured to produce many different patters and styles, but here's some examples:
Here's a machine which can apply "Geneva Stripes" (or "Tokyo Stripes" as their called in this part of the world) to the base plates and bridges of a watch movement: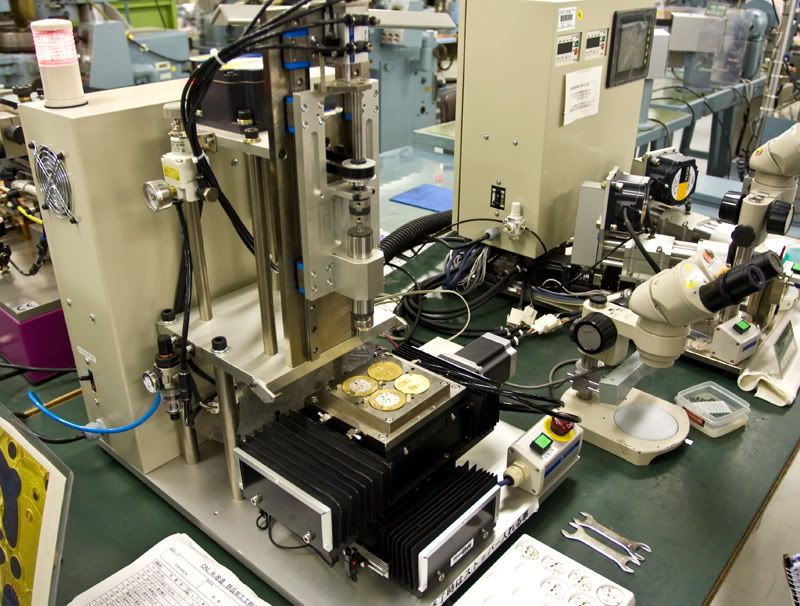 The finished products:
Here's a CAD (Computer Aided Design) group busy at work:
The main factory floor for movement component production: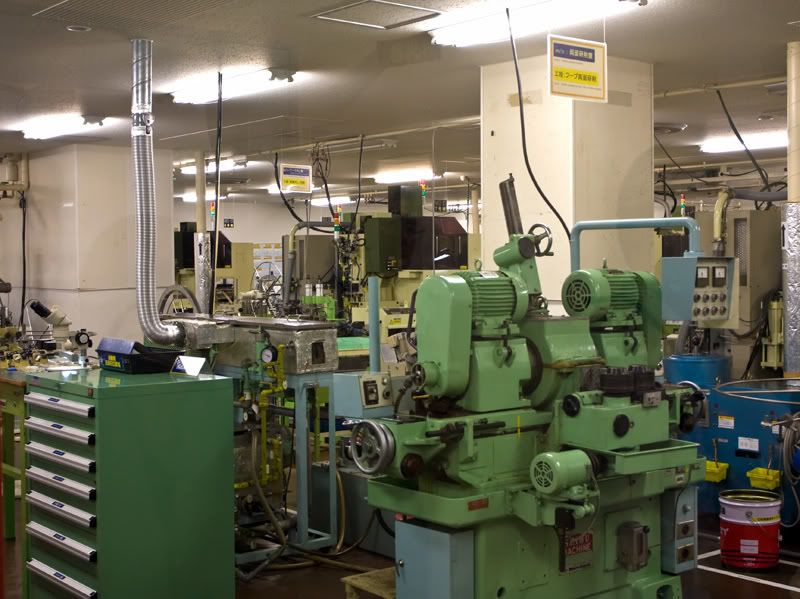 Examples of production:
We then toured the part of the facility where much of the hand finishing and assembly work is done on the various movements produced here:
Pre-assembly movement accuracy testing:
One of Seiko's Master Watchmakers doing some fine assembly on a very high-end Credor caliber: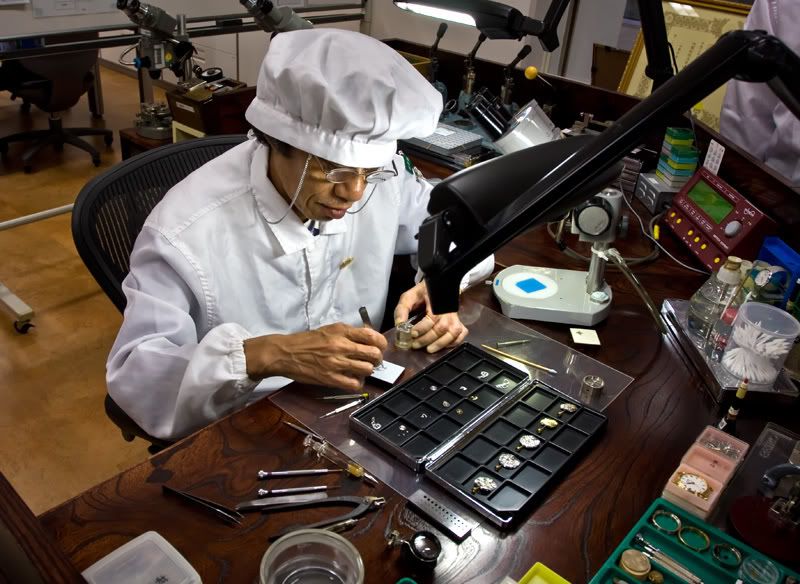 This Master Watchmaker is working on a Grand Seiko caliber: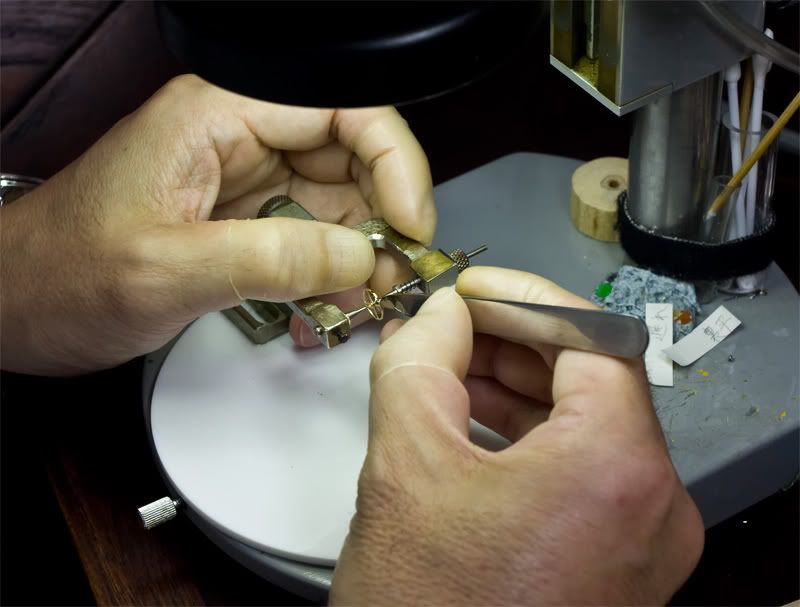 Balance wheel fitting and assembly – the heart beat of the movement: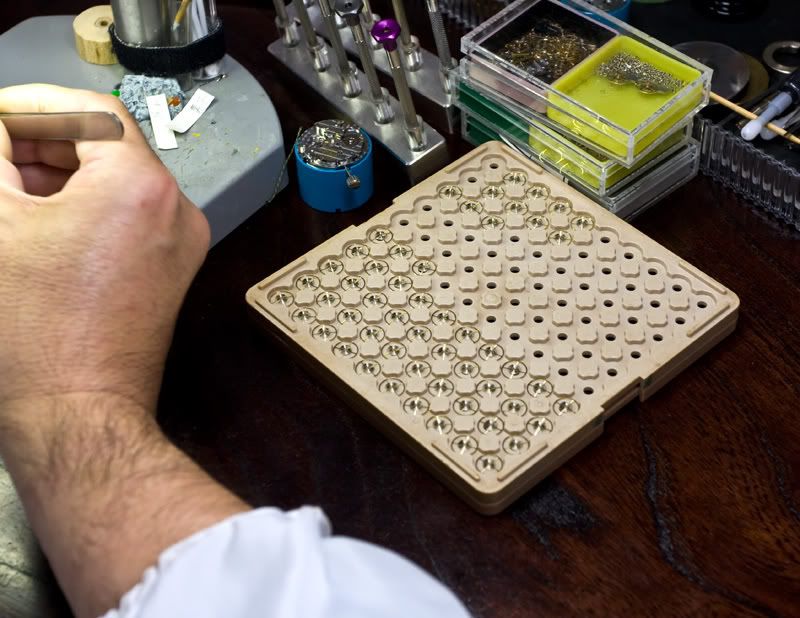 Accuracy testing of some assembled watches: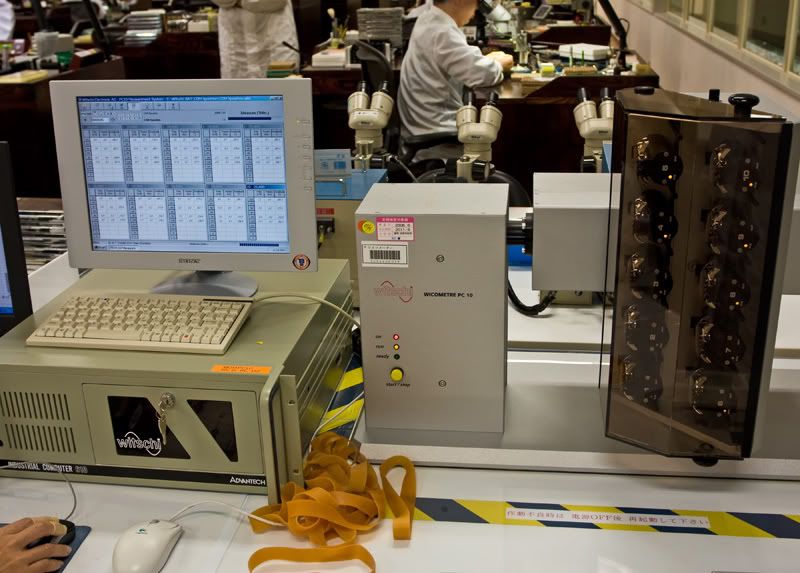 My time in both the Seiko-Epson and Seiko Instrument production facilities gave me an entirely new appreciation and respect for Japanese watch making. In my mind, the Japanese horology and production capabilities rival anything I've seen in Germany or Switzerland. Most impressive, and I'm deeply appreciative of Seiko giving me the opportunity to experience their craft first hand – thanks Seiko!
**Photos & Text Copyright 2009 WATCH TALK FORUMS. No part of this report can be reproduced outside of WATCH TALK FORUMS without the expressed permission of John B. Holbrook, II.