Discussion Starter
·
#1
·
Hey guys:
Here's a photo showing what a wild and crazy party was happening at the Holbrook house New Year's Eve... :lol:
We started at with a nice Itallian dinner at Carrabbas's, then headed back to our place.
Most of the evening was spent embarrasing ourselves with GUITAR HERO 3, as well as a rousing game of HALO 3 on the 108" screen in the home theater. :thumbup: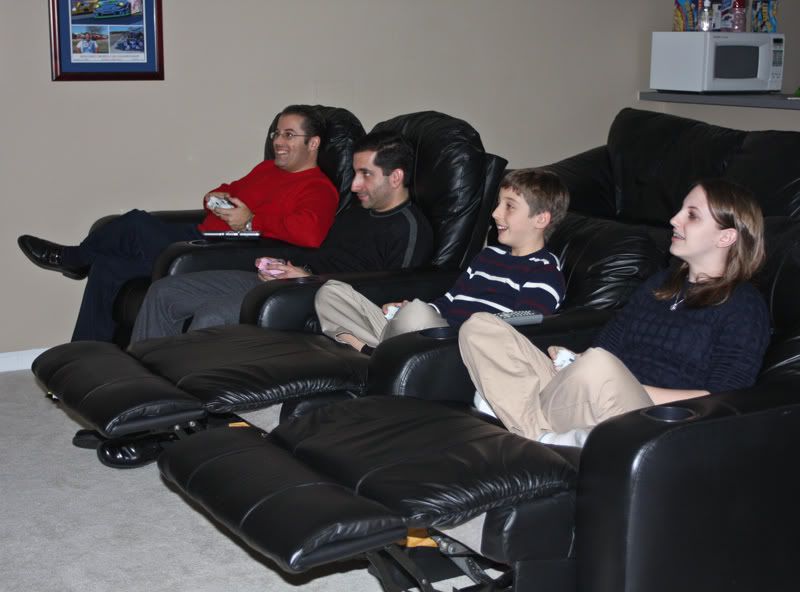 I'm on the far left in red, and seated next to me is fellow WTFer and bud John Rigano, followed by my son, and the daughter of another of our friends.