Discussion Starter
•
#1
•
Friday I drove from Dayton Ohio to Grand Rapids Michigan to spend the weekend with my son. Normally when I do this I leave Grand Rapids on Sunday around 3pm and I'm back hom around 7 or so as it's about a 4 hour drive. Knowing the weather was in question this weekend, I drove my wife's Acura TL as it is front wheel drive and is truly impressive on ice and snow...for less dangerous than my rear wheel drive Bimmer. :laugh:
When my son and I walked outside on Sunday morning, I was extremely pleased I brough the TL. The temperature had dropped to 0 degrees F., and about -25 degrees with the wind chill, and Grand Rapids got hit with lake effect snow that was to continue throughout the day. So unfortunately, I had to cut my visit short as more snow was coming.
I started heading East on I-96 and here's what the roads looked like: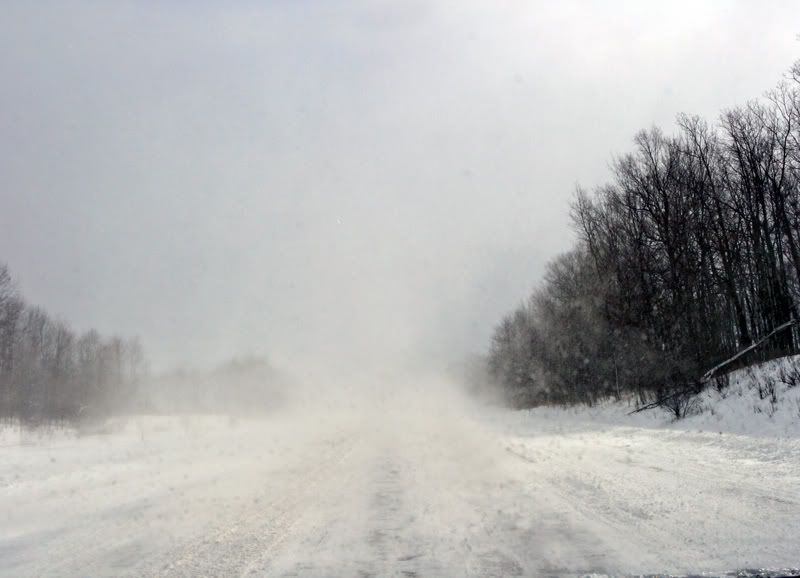 I was the only car on the road for many miles: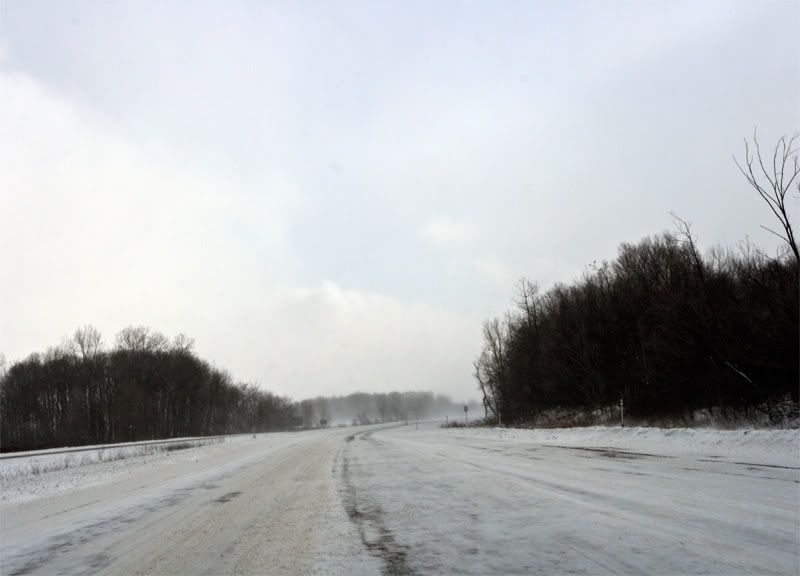 It was bitter, bitter cold...worse than I can ever remember feeling:
I saw several cars that were in the ditch:
The further East I went, the better the conditions got (as I got further from Lake Michigan and the "lake effect" snow. Eventually I caught up with a few other drivers:
It even began warming up a little....heat wave!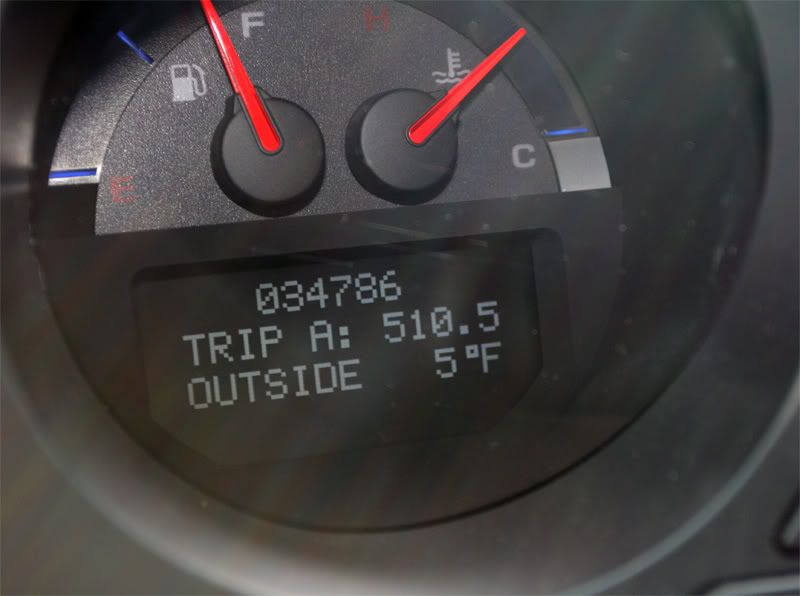 Soon I actually found some black top road underneath the ice and snow: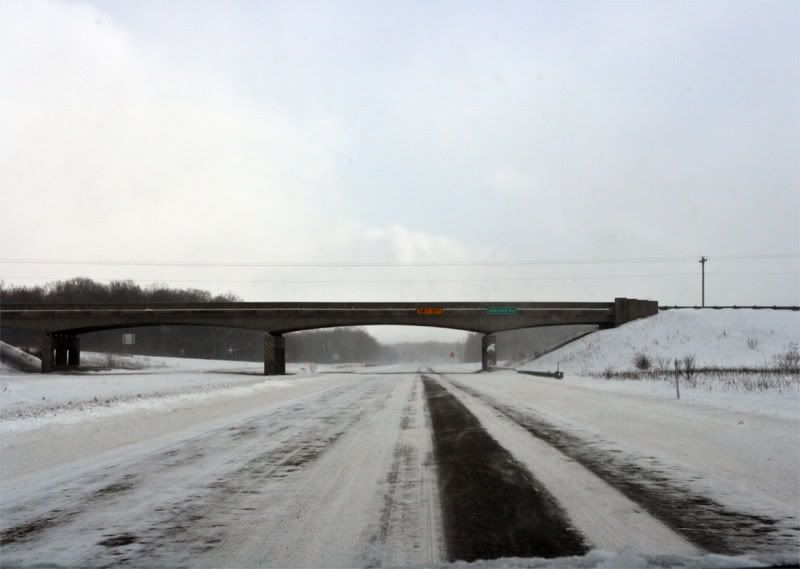 It wasn't until I'd been driving for a good two hours that I hit Lansing and clean roads:
The closer I got to Ohio, the better the conditions got: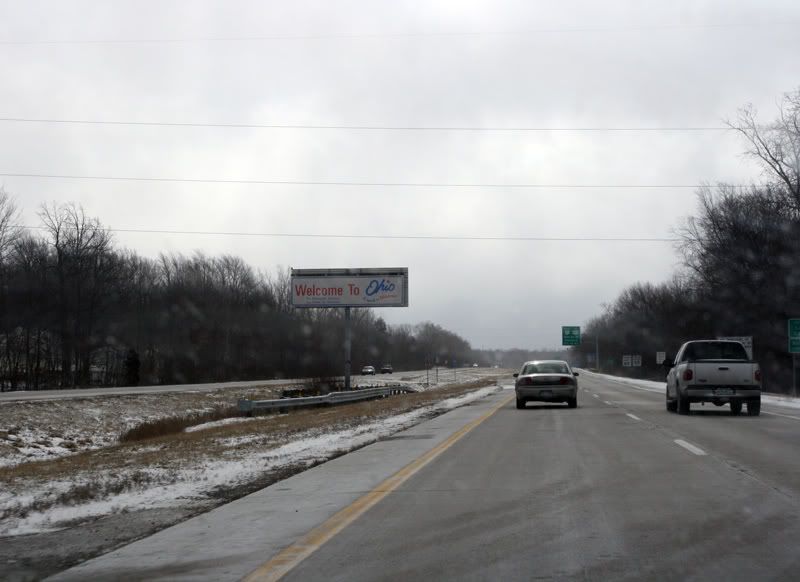 By the time I got back to the Dayton area, it was sunny and no snow...but still only 20 degrees F. with a nasty wind chill. I called my son to let him know I made it back safely and my ex-wife told me she'd been quite worried the last several hours...there had been an 8-car pile up on I96 not long after I left.....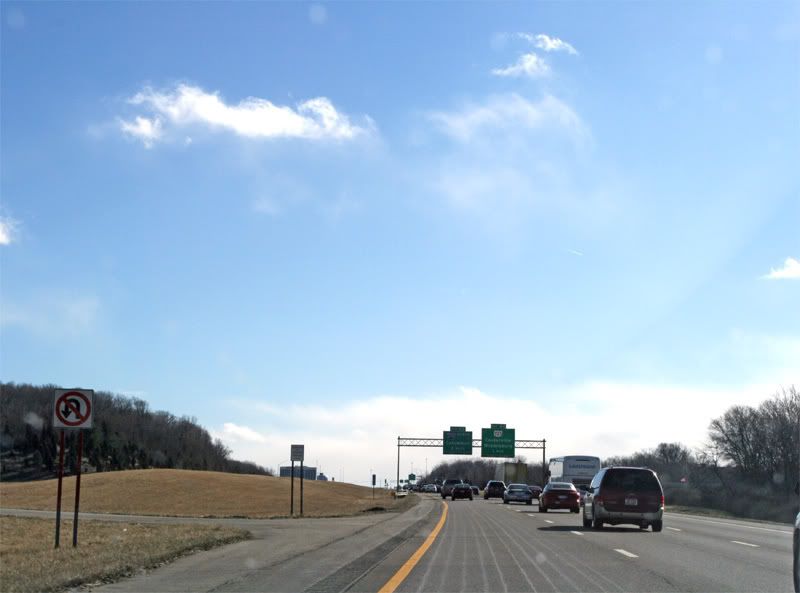 I had to snap this wrist shot in my wife's car - the Acura TL is absolutely amazing on snow and ice! It never baubled once, and I passed every other car on the road.