Jaeger-LeCoultre announces
Reverso Treasure Hunt
for your chance to win a Reverso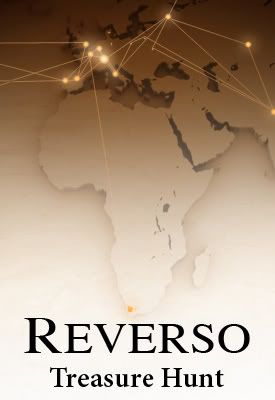 The birth of the Reverso that celebrates its 80th anniversary this year has gone down in legend. From the polo fields of the 1930s to the world capitals of today, the Reverso continues forging its history. While created for sportsmen, the Reverso rapidly earned a broader international clientele, and was soon to be found on the wrists of opinion leaders, prominent men and women, and trendsetters.
Above and beyond numerous variations of the watch, the aesthetic codes of the Reverso asserted themselves as distinctive features of a unique concept. An undisputed watch icon, it has become Jaeger-LeCoultre's most famous ambassador.
Today, Jaeger-LeCoultre invites all brand aficionados to participate in an online competition "The Reverso Treasure Hunt" and compete for the chance to win a Reverso or a tour to Jaeger-LeCoultre Manufacture in Le Sentier, Switzerland.
The online competition held on the brand's official Facebook page starts on the 10th of February and will end on March 4th, which is an the anniversary date of the filing of the Reverso patent back in 1931.
The Reverso Treasure Hunt is designed as an adventure for all Reverso lovers, and it combines a virtual journey through the Jaeger-LeCoultre Facebook page in search of the correct answer and a real journey to a special destination where the secret code will be hidden for the participants to discover and enter the final stage of the competition.
Reverso Treasure Hunt: the saga of the Reverso has only just begun
Stage One:
join Facebook to answer 7 questions on Jaeger-LeCoultre iconic Reverso watch. All answers should be correct to get a chance to win. Hint: search for the answer by browsing through the Facebook page and Jaeger-LeCoultre official website.
Stage Two:
check Facebook on February 21st for instructions that will tell you where to go to find the secret code. You have 10 days to undertake the journey. Upon the arrival to the destination, check in on Facebook via "Facebook Places" application for your mobile phone. Find the object carrying the secret code and enter the code online.
Final Stage:
Once the secret code has been entered, check the brand's Facebook page on March 4th when the competition winners will be announced.

Jaeger-LeCoultre - Manufacture de haute horlogerie