Jaeger-LeCoultre and Vasilis Orfanos at the Dakar Rally 2011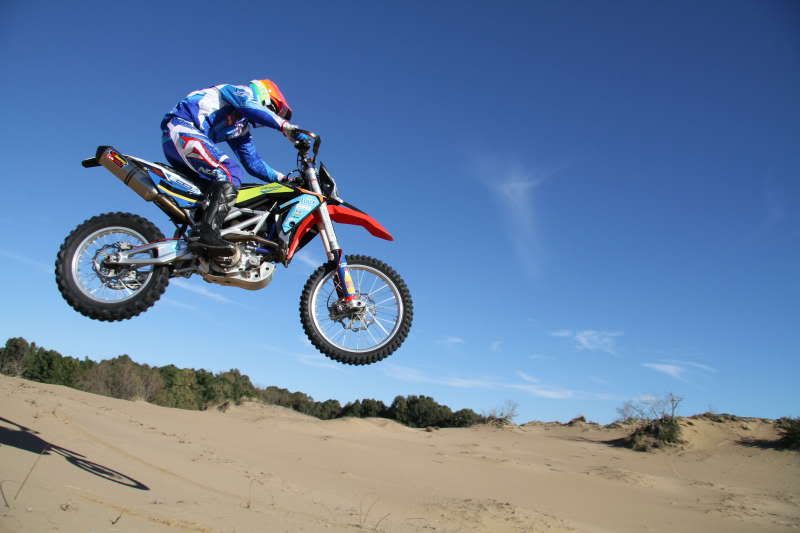 Master Compressor Extreme World Chronograph - an exceptional watch for an extreme competition

January 2011
Jaeger-LeCoultre is supporting famous Greek motorbike rider Vasilis Orfanos during his 5th participation in the world's toughest car rally: the Dakar Rally 2011. For this extreme competition he is wearing the exceptional
Master Compressor Extreme World Chronograph
.
The Dakar Rally is the world's toughest and most demanding motorsports race. The 2011 edition is running from the 1st to 16th of January in the North of Argentina and Chile. The riders will cover a total 9,500km in extreme conditions. This is Vasilis Orfanos' 5th participation in the Dakar Rally. He is the only Greek who has ever won 1st place in the 400cc category, on his first participation in the Dakar Rally, in 2003.
Jaeger-LeCoultre is always searching for new means to exceed expectations, and the brand thus naturally decided to participate in such an extreme ride with its
Master Compressor Extreme World Chronograph
. Its Jaeger-LeCoultre Calibre 752 features an automatic chronograph combined with a world time function displaying simultaneously the time on the 24 different time-zones. It is the absolute sports watch, designed for extreme conditions and equipped with a patented shock absorber system protecting the self-winding chronograph movement from vibrations and jolts, even under the most extreme conditions such as heat, water and sand that the watch will be facing during the 16 days of the Dakar Rally.
Vasilis Orfanos has consistently demonstrated his dedication and passion to this Race. His courage and patience will help him in this extraordinary adventure that has started from Buenos Aires and will be trying once again this year to surpass his own limits.
Jaeger-LeCoultre and Vasilis Orfanos will thus be sharing this fantastic adventure that serves as a vivid reminder of the Manufacture's constant efforts to push the frontiers of precision and performance by taking part in outstanding ventures.
Jaeger-LeCoultre - Manufacture de haute horlogerie
Jaeger-LeCoultre, over 177 years of expertise
A major player in watchmaking history since 1833, Jaeger-LeCoultre is the first Manufacture to have been established in the Valley de Joux. It played a pioneering role by uniting the full range of technical and artistic professions under one roof and made an indelible imprint on the watchmaking development of the entire region.